We have reached the finish line everyone. After ranking every single starter in the NFL, we have reached the end and it's just proper that we always end with the safeties. The safeties are the last line of defense and if your favorite team doesn't have some good ones, the defense will struggle.
Look no further than last year's Kansas City Chiefs team. Eric Berry went down with a horrible injury in the first game of the year and no one was there to pick up the pace. The safety play for KC was awful all last season and the Chiefs went on to have their worst year defensively in a long time.
My point? Safeties are important and these guys are the best and the worst of the AFC last season.
As always, depth charts are from Rotoworld.com and injured players and rookies are always ranked last because it's a power rankings folks.
32. Eric Berry (Kansas City Chiefs)
Age: 29
2017-18 Pass Coverage Grade: Didn't play enough (Injured)
2017-18 Run Defense Grade: Didn't play enough (Injured)
Interceptions (for 2017-18 season): 0
Previous Rankings: 2nd (2017), 1st (2016)
---
31. Terrell Edmunds (Pittsburgh Steelers)
Age: 21
2017-18 Pass Coverage Grade: Rookie
2017-18 Run Defense Grade: Rookie
Interceptions (for 2017-18 season): Rookie
Previous Rankings: Not ranked
---
30. Derwin James (Los Angeles Chargers)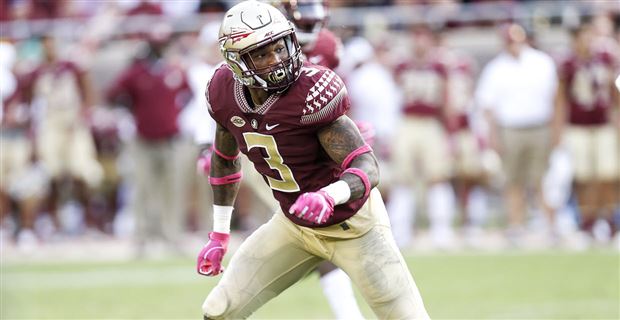 Age: 21
2017-18 Pass Coverage Grade: Rookie
2017-18 Run Defense Grade: Rookie
Interceptions (for 2017-18 season): Rookie
Previous Rankings: Not ranked
---
29. Minkah Fitzpatrick (Miami Dolphins)
Age: 21
2017-18 Pass Coverage Grade: Rookie
2017-18 Run Defense Grade: Rookie
Interceptions (for 2017-18 season): Rookie
Previous Rankings: Not ranked
---
28. Eric Murray (Kansas City Chiefs)
Age: 24
2017-18 Pass Coverage Grade: F
2017-18 Run Defense Grade: D
Interceptions (for 2017-18 season): 0
Previous Rankings: Not ranked
---
27. Jabrill Peppers (Cleveland Browns)
Age: 22
2017-18 Pass Coverage Grade: D
2017-18 Run Defense Grade: F
Interceptions (for 2017-18 season): 1
Previous Rankings: 29th (2017)
---
26. Will Parks (Denver Broncos)
Age: 23
2017-18 Pass Coverage Grade: F
2017-18 Run Defense Grade: B-
Interceptions (for 2017-18 season): 1
Previous Rankings: Not ranked
---
25. Johnathan Cyprien (Tennessee Titans)
Age: 27
2017-18 Pass Coverage Grade: F
2017-18 Run Defense Grade: B+
Interceptions (for 2017-18 season): 0
Previous Rankings: 5th (2017), 31st (2016), 26th (2015)
---
24. Marcus Maye (New York Jets)
Age: 25
2017-18 Pass Coverage Grade: F
2017-18 Run Defense Grade: C-
Interceptions (for 2017-18 season): 2
Previous Rankings: 30th (2017)
---
23. Kareem Jackson (Houston Texans)
Age: 30
2017-18 Pass Coverage Grade: F
2017-18 Run Defense Grade: A
Interceptions (for 2017-18 season): 1
Previous Rankings: Not ranked
---
22. Darian Stewart (Denver Broncos) Age: 29
2017-18 Pass Coverage Grade: F
2017-18 Run Defense Grade: B
Interceptions (for 2017-18 season): 3
Previous Rankings: 13th (2017), 9th (2016), 10th (2015)
---
21. Damarious Randall (Cleveland Browns)
Age: 25
2017-18 Pass Coverage Grade: C-
2017-18 Run Defense Grade: A
Interceptions (for 2017-18 season): 4
Previous Rankings: Not ranked
---
20. Matthias Farley (Indianapolis Colts)
Age: 25
2017-18 Pass Coverage Grade: B
2017-18 Run Defense Grade: F
Interceptions (for 2017-18 season): 2
Previous Rankings: Not ranked
---
19. Malik Hooker (Indianapolis Colts)
Age: 22
2017-18 Pass Coverage Grade: B
2017-18 Run Defense Grade: F
Interceptions (for 2017-18 season): 3
Previous Rankings: 28th (2017)
---
18. Marcus Gilchrist (Oakland Raiders)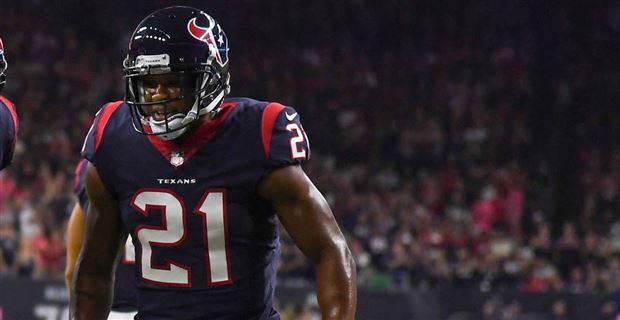 Age: 29
2017-18 Pass Coverage Grade: B
2017-18 Run Defense Grade: C+
Interceptions (for 2017-18 season): 1
Previous Rankings: Not ranked
---
17. Tyrann Mathieu (Houston Texans)
Age: 26
2017-18 Pass Coverage Grade: C+
2017-18 Run Defense Grade: B
Interceptions (for 2017-18 season): 2
Previous Rankings: 27th (2017)
---
16. Morgan Burnett (Pittsburgh Steelers)
Age: 29
2017-18 Pass Coverage Grade: B
2017-18 Run Defense Grade: C+
Interceptions (for 2017-18 season): 0
Previous Rankings: 6th (2017), 4th (2016), 6th (2015)
---
15. George Iloka (Cincinnati Bengals)
Age: 28
2017-18 Pass Coverage Grade: B
2017-18 Run Defense Grade: C+
Interceptions (for 2017-18 season): 1
Previous Rankings: 18th (2017), 8th (2016), 5th (2015)
---
14. Patrick Chung (New England Patriots)
Age: 30
2017-18 Pass Coverage Grade: B+
2017-18 Run Defense Grade: F
Interceptions (for 2017-18 season): 1
Previous Rankings: 31st (2017), 2nd (2016), 8th (2015)
---
13. Shawn Williams (Cincinnati Bengals)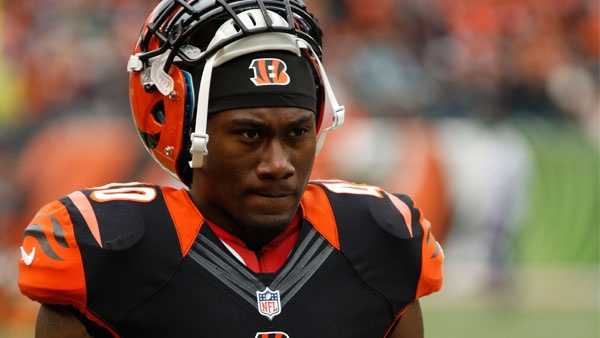 Age: 27
2017-18 Pass Coverage Grade: B
2017-18 Run Defense Grade: B-
Interceptions (for 2017-18 season): 1
Previous Rankings: 14th (2017), 17th (2016)
---
12. Karl Joseph (Oakland Raiders)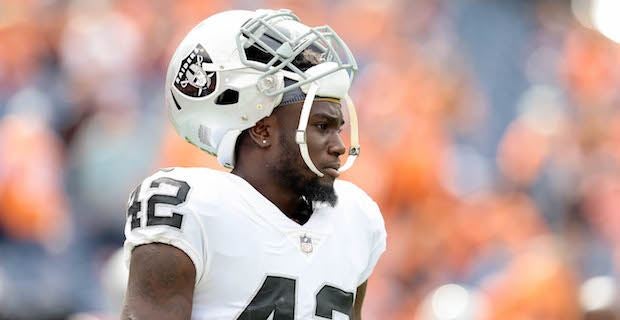 Age: 24
2017-18 Pass Coverage Grade: D-
2017-18 Run Defense Grade: B
Interceptions (for 2017-18 season): 1
Previous Rankings: 20th (2017), 24th (2016)
---
11. Reshad Jones (Miami Dolphins)
Age: 30
2017-18 Pass Coverage Grade: F
2017-18 Run Defense Grade: A
Interceptions (for 2017-18 season): 2
Previous Rankings: 7th (2017), 7th (2016), 7th (2015)
---
10. Tashaun Gipson (Jacksonville Jaguars)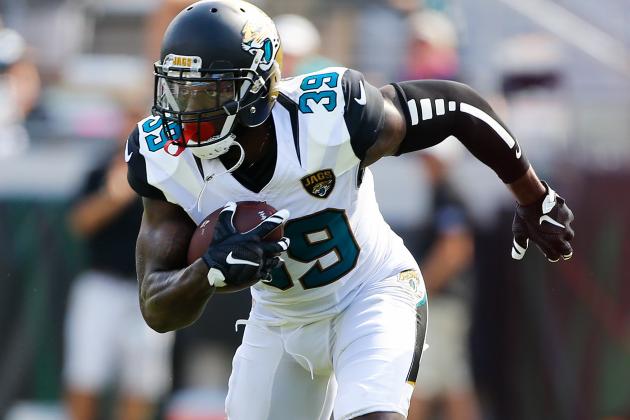 Age: 27
2017-18 Pass Coverage Grade: B
2017-18 Run Defense Grade: B
Interceptions (for 2017-18 season): 4
Previous Rankings: 22nd (2017), 32nd (2016), 6th (2015)
---
9. Eric Weddle (Baltimore Ravens)
Age: 33
2017-18 Pass Coverage Grade: A-
2017-18 Run Defense Grade: F
Interceptions (for 2017-18 season): 6
Previous Rankings: 1st (2017), 13th (2016), 2nd (2015)
---
8. Tony Jefferson (Baltimore Ravens)
Age: 26
2017-18 Pass Coverage Grade: B-
2017-18 Run Defense Grade: B
Interceptions (for 2017-18 season): 1
Previous Rankings: 4th (2017), 8th (2016)
---
7. Devin McCourty (New England Patriots)
Age: 30
2017-18 Pass Coverage Grade: B
2017-18 Run Defense Grade: B
Interceptions (for 2017-18 season): 1
Previous Rankings: 3rd (2017), 6th (2016), 1st (2015)
---
6. Jahleel Addae (Los Angeles Chargers)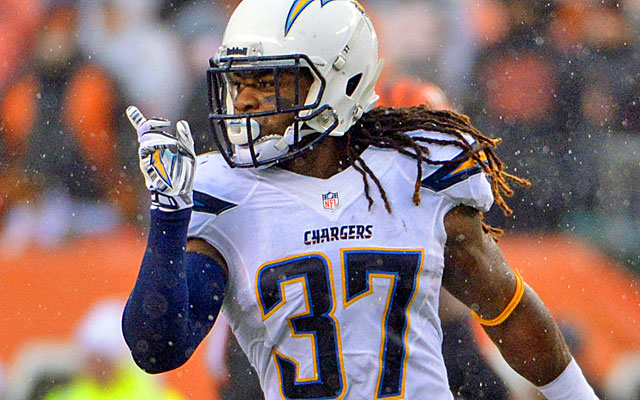 Age: 28
2017-18 Pass Coverage Grade: B
2017-18 Run Defense Grade: B
Interceptions (for 2017-18 season): 0
Previous Rankings: 8th (2017), 30th (2016), 22nd (2015)
---
5. Barry Church (Jacksonville Jaguars)
Age: 30
2017-18 Pass Coverage Grade: B+
2017-18 Run Defense Grade: B
Interceptions (for 2017-18 season): 4
Previous Rankings: 6th (2017), 25th (2016), 18th (2015)
---
4. Jamal Adams (New York Jets)
Age: 22
2017-18 Pass Coverage Grade: B
2017-18 Run Defense Grade: A-
Interceptions (for 2017-18 season): 0
Previous Rankings: 27th (2017)
---
3. Jordan Poyer (Buffalo Bills)
Age: 27
2017-18 Pass Coverage Grade: A
2017-18 Run Defense Grade: F
Interceptions (for 2017-18 season): 7
Previous Rankings: 26th (2017), 29th (2016)
---
2. Micah Hyde (Buffalo Bills)
Age: 27
2017-18 Pass Coverage Grade: A
2017-18 Run Defense Grade: C+
Interceptions (for 2017-18 season): 5
Previous Rankings: 24th (2017)
---
1. Kevin Byard (Tennessee Titans)
Age: 24
2017-18 Pass Coverage Grade: A-
2017-18 Run Defense Grade: A-
Interceptions (for 2017-18 season): 8
Previous Rankings: 15th (2017)