Happy Father's Day to all you good dads out there.
Let's celebrate Father's Day today by ranking every single dad's favorite NFL position…..the guards (don't actually look that up yourself, I saved you time by doing the research myself).
Believe it or not, the guards are more important to the game of football than you think. While it may not be the most exciting position on the field, it's importance is reflected on every single play the offense runs. If the offensive line is slacking, the entire offense is putrid. It's been proven time and time again.
With that said, here are the top guards in the AFC heading into this season.
As always, depth charts are from Rotoworld.com and rookies and guys who were injured last year are always ranked low. It's a power rankings people.
32. Braden Smith (Indianapolis Colts)
Age: 22
2017-18 Run Blocking Grade: Rookie
2017-18 Pass Blocking Grade: Rookie
Previous Rankings: Not ranked
---
31. Isaiah Wynn (New England Patriots)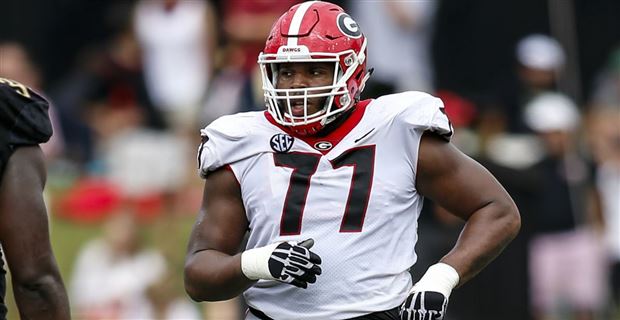 Age: 21
2017-18 Run Blocking Grade: Rookie
2017-18 Pass Blocking Grade: Rookie
Previous Rankings: Not ranked
---
30. Quenton Nelson (Indianapolis Colts)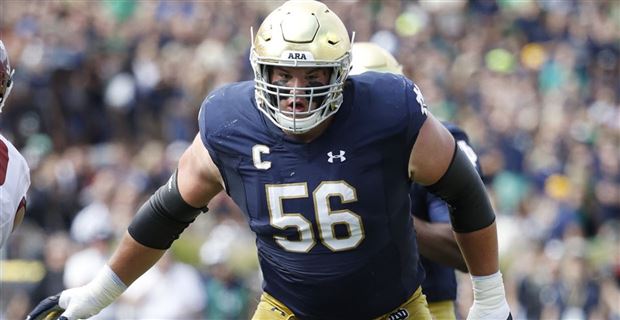 Age: 22
2017-18 Run Blocking Grade: Rookie
2017-18 Pass Blocking Grade: Rookie
Previous Rankings: Not ranked
---
29. Forrest Lamp (Los Angeles Chargers)
Age: 24
2017-18 Run Blocking Grade: Injured
2017-18 Pass Blocking Grade: Injured
Previous Rankings: 26th (2017)
---
28. Ryan Groy (Buffalo Bills)
Age: 27
2017-18 Run Blocking Grade: Didn't play enough
2017-18 Pass Blocking Grade: Didn't play enough
Previous Rankings: Not ranked
---
27. Marshal Yanda (Baltimore Ravens)
Age: 33
2017-18 Run Blocking Grade: Didn't play enough (Injured)
2017-18 Pass Blocking Grade: Didn't play enough (Injured)
Previous Rankings: 1st (2017), 1st (2016), 1st (2015)
---
26. Brian Winters (New York Jets)
Age: 26
2017-18 Run Blocking Grade: F
2017-18 Pass Blocking Grade: F
Previous Rankings: 17th (2017), 22nd (2016)
---
25. Connor McGovern (Denver Broncos)
Age: 25
2017-18 Run Blocking Grade: F
2017-18 Pass Blocking Grade: F
Previous Rankings: Not ranked
---
24. Bryan Witzmann (Kansas City Chiefs)
Age: 28
2017-18 Run Blocking Grade: F
2017-18 Pass Blocking Grade: F
Previous Rankings: Not ranked
---
23. James Carpenter (New York Jets)
Age: 29
2017-18 Run Blocking Grade: F
2017-18 Pass Blocking Grade: F
Previous Rankings: 8th (2017), 10th (2016), 25th (2015)
---
22. Jesse Davis (Miami Dolphins)
Age: 26
2017-18 Run Blocking Grade: F
2017-18 Pass Blocking Grade: F
Previous Rankings: Not ranked
---
21. Dan Feeney (Los Angeles Chargers)
Age: 24
2017-18 Run Blocking Grade: C
2017-18 Pass Blocking Grade: F
Previous Rankings: 28th (2017)
---
20. A.J. Cann (Jacksonville Jaguars)
Age: 26
2017-18 Run Blocking Grade: F
2017-18 Pass Blocking Grade: C
Previous Rankings: 21st (2017), 21st (2016)
---
19. James Hurst (Baltimore Ravens)
Age: 26
2017-18 Run Blocking Grade: F
2017-18 Pass Blocking Grade: B
Previous Rankings: Not ranked
---
18. Ramon Foster (Pittsburgh Steelers)
Age: 32
2017-18 Run Blocking Grade: F
2017-18 Pass Blocking Grade: B
Previous Rankings: 2nd (2017), 9th (2016), 14th (2015)
---
17. Trey Hopkins (Cincinnati Bengals)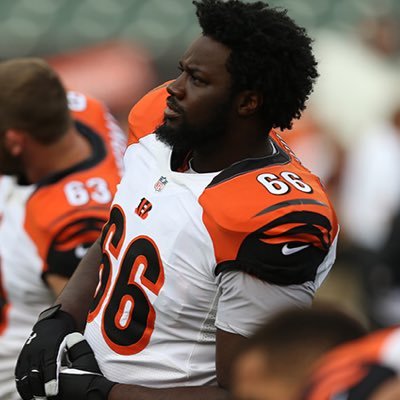 Age: 25
2017-18 Run Blocking Grade: F
2017-18 Pass Blocking Grade: B
Previous Rankings: Not ranked
---
16. Senio Kelemete (Houston Texans)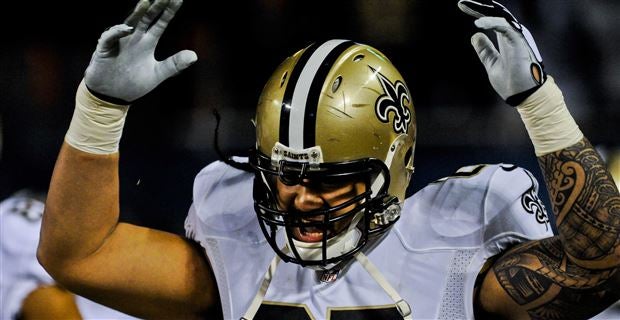 Age: 28
2017-18 Run Blocking Grade: F
2017-18 Pass Blocking Grade: B-
Previous Rankings: Not ranked
---
15. Gabe Jackson (Oakland Raiders)
Age: 26
2017-18 Run Blocking Grade: F
2017-18 Pass Blocking Grade: B-
Previous Rankings: 10th (2017), 7th (2016), 11th (2015)
---
14. Josh Kline (Tennessee Titans)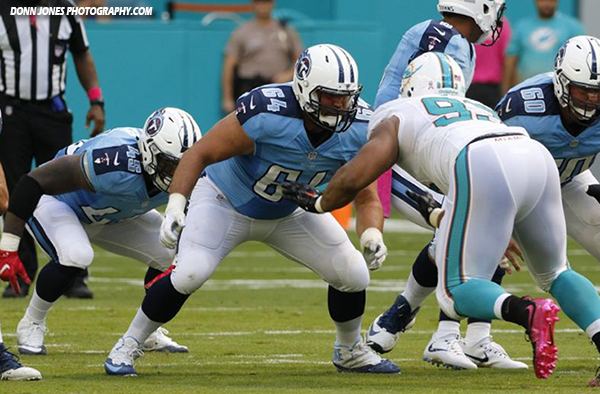 Age: 28
2017-18 Run Blocking Grade: F
2017-18 Pass Blocking Grade: B
Previous Rankings: 11th (2017)
---
13. Zach Fulton (Houston Texans)
Age: 26
2017-18 Run Blocking Grade: F
2017-18 Pass Blocking Grade: A-
Previous Rankings: Not ranked
---
12. Quinton Spain (Tennessee Titans)
Age: 26
2017-18 Run Blocking Grade: D
2017-18 Pass Blocking Grade: B
Previous Rankings: 9th (2017), 20th (2016)
---
11. Vlad Ducasse (Buffalo Bills)
Age: 30
2017-18 Run Blocking Grade: D+
2017-18 Pass Blocking Grade: B
Previous Rankings: Not ranked
---
10. Clint Boling (Cincinnati Bengals)
Age: 29
2017-18 Run Blocking Grade: C+
2017-18 Pass Blocking Grade: B
Previous Rankings: 18th (2017), 11th (2016), 22nd (2015)
---
9. Kelechi Osemele (Oakland Raiders)
Age: 28
2017-18 Run Blocking Grade: C
2017-18 Pass Blocking Grade: B+
Previous Rankings: 3rd (2017), 5th (2016), 6th (2015)
---
8. Laurent Duvernay-Tardif (Kansas City Chiefs)
Age: 27
2017-18 Run Blocking Grade: C+
2017-18 Pass Blocking Grade: B+
Previous Rankings: 15th (2017), 28th (2016)
---
7. Shaq Mason (New England Patriots)
Age: 24
2017-18 Run Blocking Grade: A-
2017-18 Pass Blocking Grade: C
Previous Rankings: 7th (2017), 17th (2016)
---
6. Kevin Zeitler (Cleveland Browns)
Age: 28
2017-18 Run Blocking Grade: C+
2017-18 Pass Blocking Grade: A-
Previous Rankings: 4th (2017), 6th (2016), 5th (2015)
---
5. Ronald Leary (Denver Broncos)
Age: 29
2017-18 Run Blocking Grade: B
2017-18 Pass Blocking Grade: B
Previous Rankings: 12th (2017)
---
4. Joel Bitonio (Cleveland Browns)
Age: 26
2017-18 Run Blocking Grade: B-
2017-18 Pass Blocking Grade: A
Previous Rankings: 14th (2017), 13th (2016), 2nd (2015)
---
3. Josh Sitton (Miami Dolphins)
Age: 32
2017-18 Run Blocking Grade: A-
2017-18 Pass Blocking Grade: B+
Previous Rankings: 4th (2017), 3rd (2016), 1st (2015)
---
2. Andrew Norwell (Jacksonville Jaguars)
Age: 26
2017-18 Run Blocking Grade: B+
2017-18 Pass Blocking Grade: A
Previous Rankings: 5th (2017), 5th (2016), 9th (2015)
---
1. David DeCastro (Pittsburgh Steelers)
Age: 28
2017-18 Run Blocking Grade: A
2017-18 Pass Blocking Grade: A
Previous Rankings: 6th (2017), 8th (2016), 12th (2015)