The NFL season is more than halfway over. Most of you have absolutely no idea how good your favorite team's top 2017 NFL draft pick is playing so far this year.
We have some good news for you.
You're about to find out exactly that as we grade EVERY SINGLE FIRST-ROUND DRAFT PICK'S PERFORMANCE THUS FAR!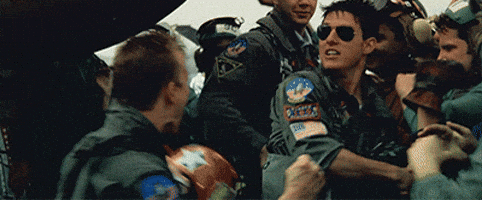 Grading The 2017 NFL Draft First-Rounders (so far)
1. Cleveland Browns: Myles Garrett (EDGE)
GRADE: B-
NOTES: Hasn't played much due to injuries, but when he's on-the-field he has been effective. Solid against both the run and the pass.
2. Chicago Bears – Mitchell Trubisky (QB)
GRADE: D+
NOTES: Trubisky hasn't been great as far as throwing the ball is concerned. The Bears have won some games with him at QB, but he hasn't looked like a first-round draft pick so far.
3. San Francisco 49ers – Solomon Thomas (DL)
GRADE: D-
NOTES: Thomas hasn't been that good so far in his short NFL career. He's played a good number of snaps, but he's been extremely inconsistent on-the-field. He has looked good in spots against the run, but has struggled rushing the passer.
4. Jacksonville Jaguars – Leonard Fournette (RB)
GRADE: B+
NOTES: Leonard Fournette has been every bit as good as advertised. I still don't get how some people thought Fournette would be a bust, but the guy has been fantastic so far. He's helped the Jacksonville offense a lot and trust me when I say….they needed it.
5. Tennessee Titans – Corey Davis (WR)
GRADE: D+
NOTES: I think Corey Davis still has the potential to be special in the NFL, he just hasn't seen a lot of playing time so far due to injuries. The good news is, he's finally healthy and should start to show everyone why the Titans made the decision to make him the first wide receiver taken in the draft.
6. New York Jets – Jamal Adams (S)
GRADE: B-
NOTES: Adams has been one of the highlights for the New York Jets this season. The Jets were supposed to be one of the worst teams in the league, but they've surprised some people and Adams is one of the reasons why. He's been good in coverage, even better against the run, and has played a good number of snaps. You can't ask for much more from a rookie safety.
7. Los Angeles Chargers – Mike Williams (WR)
GRADE: Incomplete
NOTES: Hard to judge a guy's performance when he's only played 47 snaps due to injuries.
8. Carolina Panthers – Christian McCaffrey (RB)
GRADE: B
NOTES: When he was coming into the league, everyone thought Christian McCaffrey would likely struggle running the ball in the NFL, but would quickly turn into one of the best pass-catching running backs in the league. Get this guy the ball downfield and he can make magic happen. McCaffrey has been every bit as advertised so far. He'll probably never be an every down NFL back, but he'll be a fun offensive guy to watch for years.
9. Cincinnati Bengals – John Ross (WR)
GRADE: Incomplete
NOTES: There's a pattern going on here with all these young wide receivers. THEY AREN'T SEEING THE FIELD! John Ross has only played 11 snaps so far for the offensive-depleted Cincinnati Bengals. You can go ahead and get healthy and start contributing anytime young man.
10. Kansas City Chiefs – Patrick Mahomes (QB)
GRADE: Incomplete
NOTES: This one isn't a surprise. The Chiefs drafted Mahomes for the future (or unless Alex Smith gets injured/plays horribly). In a way, I'm tempted to give this pick an "A" because the selection of Mahomes seems to have lit a fire under Smith's ass as he's playing like an MVP candidate so far this season. The Chiefs will likely use Smith's play this season to trade him for a top draft pick to a QB-needy team (the Browns have TWO first-round draft picks for the record). Win/win situation, especially if Mahomes is as good as the whispers say he is.
11. New Orleans Saints – Marshon Lattimore (CB)
GRADE: A+
NOTES: Lattimore has been the pick of the draft so far. Have you noticed the Saints have seen some improvement on defense this season? Lattimore is a huge reason why. He's been FANTASTIC so far this year. He's not only been the best rookie so far this season, but he's arguably been the BEST CORNER IN THE NFL guys! What a steal here for the Saints. They are going to make the playoffs this year and Lattimore will be a big reason why.
12. Houston Texans – Deshaun Watson (QB)
GRADE: B+
NOTES: For years the Houston Texans needed a QB. They finally got one. Before his injury, Deshaun Watson was turning into one of the most exciting players to watch in the NFL. Unfortunately injuries happen and Watson's body was one of the biggest concerns I had with him. Sure he's extremely fun to watch, but if he's injured all the time, how much can the Texans really rely on him? Something to think about heading forward.
13. Arizona Cardinals – Haason Reddick (LB)
GRADE: F
NOTES: Reddick hasn't been good so far this year guys. He's been awful in pass coverage. He's been awful rushing the passer. And while he has been better against the run than anywhere else, he's still not very effective there either. There's still plenty of time for him to blossom, but he just looks lost on the football field right now.
14. Philadelphia Eagles – Derek Barnett (EDGE)
GRADE: B-
NOTES: Barnett has been effective so far in his short NFL career and is one of the reasons the Eagles are the top dogs in the NFC at the moment. I would like to see him play more snaps, but when he's on-the-field, he's been good.
15. Indianapolis Colts – Malik Hooker (S)
GRADE: C+
NOTES: The Colts were a talent-depleted team heading into this season. New GM Chris Ballard had a huge task ahead of him heading into the 2017 NFL Draft and he couldn't afford to blow any picks, especially the first-round selection. Well, when Hooker was playing….he looked good. He was fantastic in pass coverage and even though he struggled against the run, he was starting to make a difference for the Colts. And then he tore his ACL and is now out for the year. Not a good start for such a promising player on a team that desperately needs him.
16. Baltimore Ravens – Marlon Humphrey (CB)
GRADE: B
NOTES: Humphrey has been solid so far for the Ravens, but I would like to see him play more snaps. It shouldn't come as a shocker that the Baltimore Ravens spent a high draft pick on a defensive player and he's been every bit as advertised. The Ravens are one of the best teams when it comes to scouting defense and once again they absolutely nailed a pick. Just put him on the field more please.
17. Washington Redskins – Jonathan Allen (DT)
GRADE: C+
NOTES: Jonathan Allen was looking like a real beast and was one of the highlights of Washington's season until his season was de-railed by a foot injury. It was a tough break for both the Redskins and Allen as the defensive lineman from Alabama was looking like a steal before he went down for the year.
18. Tennessee Titans – Adoree' Jackson (CB)
GRADE: C
NOTES: I wasn't a huge fan of the Titans picking Adoree' Jackson this early, but he's been decent for them so far. He has had his struggles as a corner, but he's the kind of player who can make an impact elsewhere on-the-field as well. The Titans also use him as a returner and even have some offensive packages for him as he's one of those guys that just makes things happen when he has the ball in his hands. He may not ever be an elite corner, but he'll always be fun to watch.
19. Tampa Bay Buccaneers – O.J. Howard (TE)
GRADE: F
NOTES: Much like the Buccaneers season, O.J. Howard has been a disappointment so far this year. The Bucs rarely throw him the ball and the guy sucks as a blocker. I still think he'll be blossom into a stud, but it's been a rough year this year for all involved here.
20. Denver Broncos – Garett Bolles (OT)
GRADE: C-
NOTES: There's an offensive lineman problem in the NFL right now. College football offenses have evolved to the point where offensive lineman just aren't prepared to play in the NFL like they once were. It takes time for these guys to develop now and they will struggle. Bolles has struggled for the Broncos this year, especially in pass coverage, but he has shown some bright spots. He's been excellent in run-blocking and he's played almost 600 snaps for the Broncos. If this keeps up, he will improve.
21. Detroit Lions – Jarrad Davis (LB)
GRADE: F
NOTES: Davis has struggled on-the-field this year. He's been decent defending the run, but that's it. The guy looks lost in pass coverage and I don't know if he'll ever improve in that area, that's how bad he's looked. This looks like a bad pick so far for Detroit. But hey, these guys are used to bad news.
22. Miami Dolphins – Charles Harris (EDGE)
GRADE: C+
NOTES: Good player who hasn't been really exceptional in any one single area, but does have his struggles in defending the run.
23. New York Giants – Evan Engram (TE)
GRADE: D
NOTES: Engram's grade would be higher if he wasn't Jimmy Graham-lite. Yes, Engram has been a bright spot in the Giants receiving game this season, but the guy's blocking has been atrocious. I know most fans won't care about that, but trust me when I say….it matters.
24. Oakland Raiders – Gareon Conley (CB)
GRADE: C-
NOTES: Conley has only played 92 snaps for the Raiders, which is pretty disappointing. When he's been on-the-field though, he's been a lot better than I thought he would be. Conley was a controversial pick for the Raiders when they made the selection, but if he keeps his play up, it looks like they may have gotten a steal in the later part of the first-round at a position they really needed help with.
25. Cleveland Browns – Jabrill Peppers (S)
GRADE: F
NOTES: I didn't like the pick when the Browns made it and Peppers has been absolutely awful so far as a pro. I suggested that the best potential position for Peppers at the NFL level was as a running back and I still fully believe that. The guy can't play safety at the NFL level and we've seen that so far this year. I have no hopes for any improvement from him.
26. Atlanta Falcons – Takk McKinley (EDGE)
GRADE: B-
NOTES: Takk McKinley hasn't only been one of the most exciting rookies to watch play football this season, but he's also turned into a very fun player to follow on social media. Takk McKinley just does life right and another thing he does is play football at an exceptional rate. The Falcons have been disappointing this year, but McKinley has been a bright spot for them.
27. Buffalo Bills – Tre'Davious White (CB)
GRADE: A-
NOTES: Absolutely fantastic pick so far for the Bills and is one of the reasons they've been one of the surprise teams in the NFL. There's a reason that Buffalo was fine letting Ronald Darby go via trade. They had Tre'Davious White on the roster and he's better.
28. Dallas Cowboys – Taco Charlton (EDGE)
GRADE: F
NOTES: Taco has one of the best names in the NFL, but that hasn't helped his play so far. First of all, he hasn't played very much and he's been healthy so that's cause for concern right there. Secondly, when he has played….he hasn't been very good. He has struggled rushing the passer and defending the run and at this point, the Cowboys have to be a little concerned whether or not he'll ever improve.
29. Cleveland Browns – David Njoku (TE)
GRADE: F
NOTES: Good news, he has caught three touchdown passes. Bad news, that's the only good news we have regarding David Njoku's NFL career so far. The guy can't block and he has only 18 receptions on just 32 targets. Maybe the Browns will get a QB next year and Njoku will see some improvement?
30. Pittsburgh Steelers – T.J. Watt (EDGE)
GRADE: B-
NOTES: A Steelers draft pick who had the same blood as J.J. Watt? This one was a no-brainer. Much like his older brother, Watt has come into the NFL and seen some early success and he'll likely only get better.
31. San Francisco 49ers – Reuben Foster (LB)
GRADE: B+
NOTES: Foster was a controversial pick by the 49ers, but the kid has been a stud so far. Sometimes you just need to ignore the bullshit and draft a guy because he can freaking play football. Foster is one of those guys. He might have his mental struggles, but if he can keep his head on straight, this pick is going to be the STEAL OF THE DRAFT!
32. New Orleans Saints – Ryan Ramczyk (OT)
GRADE: B-
NOTES: Forget what I said earlier about offensive linemen coming into the league and struggling. Ramczyk has played really well so far for the Saints and is another big reason the New Orleans Saints will flirt with a Super Bowl appearance this season. Yes, I said it. Then again, I said it back in May so take that for what it's worth.