Did you miss any of the action from week five of college football?
HAVE NO FEAR BECAUSE YOU HAVE COME TO THE RIGHT PLACE!!!!!!
IT'S THE COLLEGE FOOTBALL ROUND-UP Y'ALL!
Let's get right to the action……….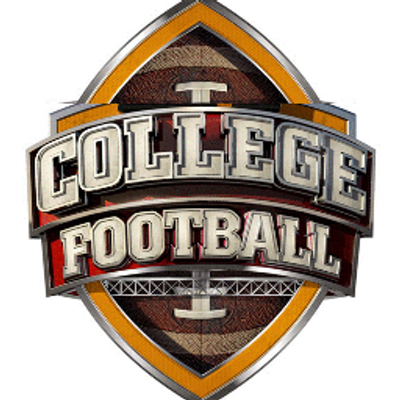 Most Impressive Teams of the Week
Alabama: I mean, c'mon now people. Everyone thinks the SEC is the class of college football. They aren't. The SEC is a one school team now. Alabama is single handedly keeping that conference on its perch and everyone knows this. Just look at what the Crimson Tide are doing to their opponents at the moment. They have played 3 Power Five opponents so far in Florida State, Vanderbilt, and Ole Miss. Alabama has beaten those opponents by a combined score of 149-10!!!! In case you can't tell by my amazement….that is utterly fucking ridiculous guys. Alabama is crushing their fellow Power Five schools and the games aren't even close to being competitive. I'm not sure there is a team that has the power and the talent to beat these guys this year. Let's just go ahead and stick the NBA championship trophy in Golden State and while you're at it…..let's just give the Crimson Tide the National Championship. You're just delaying the inevitable.
Georgia: If anyone in the SEC has a shot to dethrone the Alabama Crimson Tide this year, it will be these guys. What Kirby Smart's been able to achieve with this team in only his second-year has been pretty impressive so far. Much like Alabama, Georgia is doing this with consistent play on both sides of the ball, especially the defensive side. Kirby is known for his suffocating defenses and that's exactly what Georgia is doing right now to teams. They absolutely mauled the Tennessee Volunteers this weekend and it was never close. Not only did Georgia destroy Tennessee 41-0, but they did so on-the-road just a week after destroying Mississippi State. I know I said earlier that the SEC is a one-school team at the moment, but perhaps I jumped the gun a little? Georgia is for real folks. Looking ahead at their schedule, it wouldn't surprise me one bit to see them go undefeated into the SEC championship game against Alabama. Go ahead and buy your tickets now. Somethings are inevitable.
Auburn: Is anyone paying attention to Auburn this year? These guys are quietly doing some damage and I know I said that no one in the SEC can hold a candle to Alabama this season, but if anyone has a chance….it could be Auburn. Auburn is currently 4-1 at the moment with their one loss coming at the hands of Clemson in a defensive-heavy competitive game on-the-road. They are coming off a big win over Mississippi State where they crushed the Bulldogs and they have a ton of momentum right now. Auburn's schedule gets a little nastier down the road, but this team might be our only hope to take out Alabama outside of Georgia. If you really really hate the Crimson Tide, you should be flying Auburn colors everywhere you go. Help me Obi Wan Kenobi. You're my only hope.
Troy: THE TROY TROJANS BEAT LSU! A SCHOOL FROM THE SUN BELT CONFERENCE BEAT A SCHOOL FROM THE SEC! That's almost the same as a college football team beating an NFL team. These kind of things should never happen in college football but when they do, it's special. If I were LSU, I wouldn't have let Ed Orgeron back on the team plane after this one. I would've fired his ass and told Troy head coach Neal Brown that he's hired. Brown is in his third year with this Troy team and after they went 10-3 last season, they might be even better this year. Troy is going to finish 11-1 this season and Brown will end up with a better job at the end of the year. It wouldn't shock me one bit to see him wind up at LSU. Why the hell not? They know the guy can coach.
Washington State: THE COUGS!!!! What a win for Wazzu man! I live in the Pacific Northwest so I see up close and personal how the fan bases of teams like Oregon. Washington, Oregon State, and Washington State live and I can tell you from personal experience, the Washington State fans need this. When it comes to the Pacific Northwest teams, the Wazzu fan base has had it worse than anyone else. Located in the middle of nowhere in Pullman, Washington…it's kind of hard for this school to remain competitive with the other big dogs in the conference. However, Mike Leach has got this thing turned around and "COUG'N IT" now has a very different meaning in Pullman these days. Washington State's win over USC this weekend was a program changer. Wazzu is now in a perfect position to go into the Apple Cup at the end of the year 11-0 with a spot in the playoffs on the line against hated rival Washington. Can you even fathom that guys? Washington State as a potential playoff team!?!?! After their massive win over USC this weekend, anything is possible.
Clemson: In my personal opinion, there's one school who has the talent to take it to Alabama this year and that team is the Clemson Tigers. Five games into the season and Clemson is still managing to tear their opponents to shreds on defense. The only team that's managed to score over 20 points against Clemson is a school that has arguably the best offensive player in college football (Lamar Jackson). At this point, I think it's safe to say that Clemson and Alabama are heading towards a re-match in the National Championship. I know that I would personally have no problem seeing a re-match of the game we got last season. Clemson and Alabama are clearly the top two teams in college football in my opinion and as of this moment, it isn't even close. Clemson's win on-the-road this week against a good Virginia Tech was another statement win by a program that's had a lot of them recently.
---
Most Disappointing Teams of the Week
Tennessee: Is the Butch Jones era in Tennessee coming to an end? We all know that SEC fans have unrealistic expectations when it comes to their football programs. They want titles and if they aren't getting them, your ass is on the chopping block. Butch Jones has been in Tennessee for five seasons now and he's never had a year better than 9-4. Tennessee fans want double-digit wins every single season, so 9-4 just isn't going to cut it. You know what else Tennessee fans want? TO BE COMPETITIVE IN GAMES! The Volunteers looked absolutely miserable this weekend against Georgia. They looked like an unmotivated team who just doesn't care anymore and that all reflects on the head coach. It wouldn't shock me one bit to see Butch Jones fired this week. If it doesn't happen this week, it will happen before Halloween. MARK MY WORDS!
LSU: Ed Orgeron is a good dude. That can't be debated. Everyone who's ever worked with the LSU head coach has liked the guy. However, the guy is NOT a good head coach and I'm not sure how much more evidence we need of this. LSU is one of the top jobs in college football in my opinion. There's no reason one of the top jobs in college football should have hired a bum like Orgeron. Didn't anyone remember how awful Orgeron was when he was the head coach at Ole Miss? He was historically awful! Just because he came in last season as an interim head coach and did a decent job, doesn't mean he should have gotten the job full-time. He's easily one of the worst coaches in college football and he's got one of the best jobs in the sport. It's utterly asinine. LSU losing to Troy this weekend was an embarrassment to the LSU program. A school like LSU has absolutely no business losing to a school like Troy and if that ever happens, there are problems at the top. If I were LSU, I would fire Orgeron immediately before it gets even worse. It's not going to get any better guys.
Baylor: I'm a big believer in karma. Perhaps no other school in college football deserves some bad karma more than Baylor and boy…..are they getting it or what? Baylor went out and hired Matt Rhule from Temple this off-season (may I remind you that he reportedly turned down the offer to become head coach at the University of Oregon by the way? LOL) and Baylor fans were excited. Perhaps their school wouldn't be in the pits as long as they thought it would? After a horrible scandal striked the school, it's apparent that there are bigger problems than we all originally thought. Baylor is a dog this year. We are five weeks into the season and the Bears are 0-5 on the year and there's a legit chance they go the entire season without a win. Would anyone really cry if that happened though? These guys definitely deserve any bad karma that comes their way.
North Carolina: Larry Fedora has to be on the hot seat at this point. After going 19-8 over the last two seasons, which includes an appearance in the ACC Championship game, the Tar Heels are garbage right now. They are 1-4 with their only win over an Old Dominion team that's barely good enough to play FBS ball. North Carolina got destroyed this weekend by Georgia Tech in a game that was never even close. This thing sure got ugly quick for Fedora. While I don't think he's in danger of getting fired anytime soon, it wouldn't shock me to see the team let him go at the end of the year. As of right now, UNC is looking down the barrel of a potential three-win season. Is that good enough to keep Fedora around? I doubt it.
---
Locks of the Week:
Looking to make some money? These are the LOCKS OF THE WEEK for next week's games! These are outright picks, not spread picks. The spreads aren't available at press time.
*Home teams in caps
LAST WEEK'S RECORD: 7-1
OVERALL RECORD: 26-6
Alabama over TEXAS A&M
FLORIDA over LSU
Penn State over NORTHWESTERN
MICHIGAN over Michigan State
Stanford over UTAH
Washington State over OREGON
TCU over West Virginia
Notre Dame over NORTH CAROLINA
---
Race for the Heisman:
1. Saquon Barkley (RB, Penn State)
2. Baker Mayfield (QB, Oklahoma)
3. Bryce Love (RB, Stanford)
4. Mason Rudolph (QB, Oklahoma State)
5. Jalen Hurts (QB, Alabama)
6. Luke Falk (QB, Washington State)
And that's it for week five! SEE YOU NEXT WEEK!!!!!