Did you miss any of the action from week four of college football?
HAVE NO FEAR BECAUSE YOU HAVE COME TO THE RIGHT PLACE!!!!!!
IT'S THE COLLEGE FOOTBALL ROUND-UP Y'ALL!
Let's get right to the action……….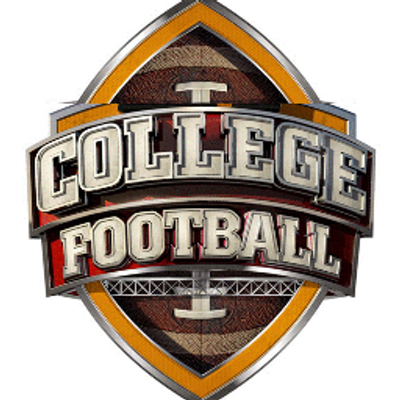 Most Impressive Teams of the Week
Alabama: A lot of people thought this weekend's game against Vanderbilt could be a potential trap game for the Crimson Tide. Vandy was 3-0 heading into this game and coming off a big win against Kansas State and they had been playing some of the best defense in the country. But Alabama is Alabama guys. The Tide went into Nashville and laid an absolute beatdown on the Commodores and it was never close. In the end, the Tide walked away with a 59-0 victory and if you aren't afraid of this Alabama team quite yet, what the hell is wrong with you? This team is head and shoulders above any other team in the SEC and once again we face the question of "Can anyone in college football beat this team?" I have my doubts.
Georgia: What a weekend for the Bulldogs. We are officially a month into the season and people are just now starting to mention Georgia as a potential playoff team this season. The Bulldogs are 4-0 with wins over Notre Dame, Appalachian State, and now a dominating win over Mississippi State (a team that had looked good up until this last weekend). It's time to start paying attention to Kirby Smart and his team. These guys look for real. What they managed to pull off this weekend was incredibly impressive and I'm officially on board with this team. They travel to Tennessee next weekend in what will be a big rivalry game for them. A win over the Volunteers and the Bulldogs move even closer to playoff contention.
UCF: When the UCF Knights hired Scott Frost from Oregon, I had my concerns. I liked Scott Frost, but watching him up close while at Oregon, I wasn't fully convinced the guy had what it takes to be a full-time head coach. His power at Oregon was very limited under Mark Helfrich, which is one of the reasons I had my doubts about the guy. Welp, it looks like I was wrong. What Frost has done with UCF so far has been extremely impressive. Frost took over a team that went 0-12 in 2015. He went 6-7 last year in his first season as head coach and got the team to a bowl game. It's his second season now as head coach at UCF and there's a good chance he has the best team in the conference. The Knights just put a beatdown on Maryland and also woke up the rest of the college football world. These guys could be for real folks. If Frost keeps it up and gets UCF to a respectable bowl game, it wouldn't shock me to see him parlay that into a better job in college football. There's a real good chance the Nebraska job opens up at the end of the year and we all know where Scott Frost played his college ball……
Washington: In what was a rematch of the PAC-12 championship game last season, the Washington Huskies once again showed the world that they are the team to beat in the PAC-12. Colorado was 3-0 heading into this game and were looking for some revenge against the Huskies after Washington beat them down 41-10 in the PAC-12 title game last season. Well, they didn't do much to convince people that they are anywhere near the Huskies level. It was almost like an absolute carbon copy of the PAC-12 title game from last year. The Huskies dominated and never looked back. This team is going undefeated in the regular season folks. Mark my words.
TCU: Heading into this season, I was tempted to pick TCU as a potential playoff buster. The Horned Frogs were returning 17 starters total (including 10 on offense), have one of the most underrated head coaches in college football, and play in a conference that I thought was wide open for the taking. For some reason though, I was a little hesitant to pick them to win the conference. Not anymore. I'm officially going on record and saying that TCU WILL WIN THE BIG 12! I will never bet against Gary Patterson again in my life. This is the reason why I was so big on the Oregon Ducks hiring GP in the off-season. He's by far one of the best head coaches in college football and everyone will be reminded of that once he gets TCU into a playoff spot this season. Mark it down. Take a picture. I don't care. It's happening.
N.C. State: The Wolfpack were an interesting team heading into this season. With 17 returning starters, there were some college football experts who thought that N.C. State had the talent to potentially be a lot better than most people thought. After an impressive win over Florida State in Tallahassee, the Wolfpack officially made the rest of the ACC take notice. The schedule for N.C. State sets up really well for these guys to make a good run. Don't look now, but the Wolfpack are for real.
Duke: I had the Blue Devils going 3-9 this year. We are almost a month into the season and Duke is 4-0 and are coming off a win over rival North Carolina on the road. Yes, I know the Tar Heels have been disappointing this season, but it's time we give Duke a shout out in this column. The Blue Devils are playing some good football so far this season and they've been one of the surprise teams of the year. Things get a little more difficult in the upcoming weeks and we will really see what this team is made of. As of right now though, you have to give credit where it's due.
Virginia: The Cavaliers win over Boise State on the road this weekend was easily the biggest win for the program in some time. It's funny how quickly a game can change the fortunes of a head coach. Going into this game, Virginia fans still weren't sure how good of a hire it was to bring Bronco Mendenhall on board. After a disappointing 2-10 season the first year, expectations weren't that high this year. Now the Cavaliers are sitting at 3-1 and are coming off a massive win over Boise State. Is Virginia actually good or is Boise State just not that good this year? There's a good chance we won't find out until November with this Virginia team as it wouldn't shock me to see them go 4-0 in October before the schedule toughens up.
---
Most Disappointing Teams of the Week
Vanderbilt: Things were looking good this year for the Commodores. They were 3-0. Had one of the best defenses in college football. And head coach Derek Mason was quietly starting to build a reputation for himself. Vanderbilt really had a chance to show the college football world that they were here and were one of the big dogs in the sport now by putting up a fight against Alabama this weekend. Especially in the SEC, where the conference's reputation is starting to fade a little amongst the college football experts. It wasn't meant to be though. Alabama put a BAMA BEATDOWN on Vanderbilt and sent them home with their tails between their legs. It's one thing to lose a football game. It's a completely different thing to lose a football game 59-0. Ugly weekend for Vandy.
Mississippi State: This is why you can never trust the Mississippi State Bulldogs. One week, they take on LSU and throttle them and somehow convince everyone in college football that they are for real. They're here and everyone should be shaking in their boots. However, it's right up the Bulldogs alley to follow-up a massive win like the one against LSU with a dumpster fire of a showing the very next weekend. What happened this weekend exactly? I'm not sure, but nothing went right for the Bulldogs against Georgia. Georgia took the belt off at the start of the game and didn't stop the beating until everyone was home. Such a shame to. Just when I think Dan Mullens is going to do it and get the Bulldogs over the hump, they come out and shit the bed. It happens every time so we really shouldn't be shocked anymore.
Maryland: How does a team beat Texas 51-41 in Austin and then show up and play absolutely horrible against a UCF team from the AAC? I'm still trying to figure that one out. Maryland really needed this win because the schedule doesn't get any easier for these guys. Next week they have to travel to Minnesota (an undefeated team coming off a bye), followed by traveling to Ohio State, and if that wasn't bad enough, they still have away games against Wisconsin and home games against Michigan and Penn State. Maryland has an extremely tough schedule left. This team REALLY needed a win over UCF in order to stay bowl eligible. After a loss like that, I'm not sure this team is even sniffing a bowl game this year.
Colorado: This was it. This was the Buffaloes chance to prove to the rest of the world that they belonged with the PAC-12's elite teams. After an appearance in the PAC-12 title game last year, Colorado wanted to show everyone that they were ready to compete with the big dogs of the conference, especially after not looking very competitive against Washington in that title game. Unfortunately, the Buffalo just aren't there yet people. Washington once again showed everyone that they are head and shoulders better than a team like Colorado. No matter how much talent that these guys have, they just aren't ready to compete with the big boys of the conference. The truth hurts and right now, Colorado is crying,
Houston: When the Houston Cougars lost Tom Herman to the Texas Longhorns this past off-season, I was ready to start piling dirt on Houston's grave. This team was done as far as being relevant in the world of college football. They went from having one of the best young head coaches in the game to settling on a hire by bringing in Major Applewhite. I've seen what happens first-hand when a team settles on a hire (Oregon hiring Mark Helfrich) and it's not pretty. The same thing is about to happen to Houston. This team settled on hiring Major Applewhite and they are going to pay for it for the next few seasons. Their home loss to Texas Tech (a team that doesn't play defense) was just the beginning of the end. It's about to get ugly in Houston folks.
Florida State: Forget quality of competition. We are a month into college football and the Florida State Seminoles (a team that I picked to make the playoffs this year) are sitting without a victory yet. Yes, they have had two games postponed because of hurricanes, but still. IT'S ALMOST OCTOBER AND FSU DOESN'T HAVE A WIN YET!!!! If the team loses to Wake Forest this weekend, does Jimbo Fisher start to feel the heat? How long is his leash exactly? I think we are about to find out.
---
Locks of the Week:
Looking to make some money? These are the LOCKS OF THE WEEK for next week's games! These are outright picks, not spread picks. The spreads aren't available at press time.
*Home teams in caps
LAST WEEK'S RECORD: 5-3
OVERALL RECORD: 19-5
AUBURN over Mississippi State
PENN STATE over Indiana
USC over WASHINGTON STATE
STANFORD over Arizona State
Oklahoma State over TEXAS TECH
Miami, FL over DUKE
GEORGIA TECH over North Carolina
TEXAS A&M over South Carolina
---
Race for the Heisman:
1. Saquon Barkley (RB, Penn State)
2. Baker Mayfield (QB, Oklahoma)
3. Mason Rudolph (QB, Oklahoma State)
4. Rashaad Penny (RB, San Diego State)
5. Lamar Jackson (QB, Louisville)
6. Sam Darnold (QB, USC)
And that's it for week four! SEE YOU NEXT WEEK!!!!!