Week three is in the books. Did you miss any of the action from the world of college football due to your hectic schedule?
Well, you definitely came to the right place.
IT'S THE COLLEGE FOOTBALL ROUND-UP Y'ALL!
Let's get right to the action……….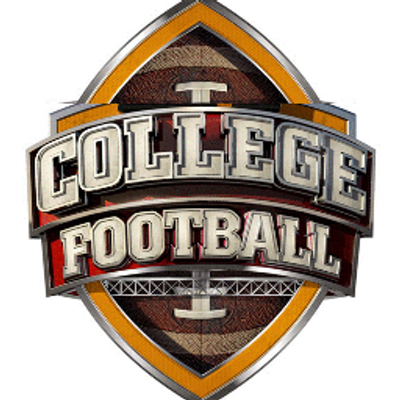 Most Impressive Teams of the Week
Clemson: All Dabo Swinney and the Clemson Tigers do is win football games. It wasn't always like this, but ever since Dabo and his boys broke the dreaded "Clemson Curse" they've arguably been the hottest team in college football. They won the National Championship last season and three games into this season they definitely look like they're ready to win another National Championship. Defensively, these guys are just top-notch. Louisville has the best offensive player in college football in Lamar Jackson and the Cardinals struggled to get on the scoreboard until the fourth quarter. I had Clemson as a 9-3 team this season but I think I may have whiffed big-time on that prediction. This team is not only ready to compete for another title, but they look good enough to win one. I'm not sure anyone's stopping them this season.
San Diego State: In what was easily the most shocking win of the weekend, the San Diego State Aztecs beat the Stanford Cardinal on their home-field and are now in a fantastic spot to potentially make some history. The game against Stanford was the toughest game on San Diego State's schedule and they just went out and got the win over an impressive PAC-12 team. That's huge for this team. If Rocky Long can lead the Aztecs to an undefeated season (and it's VERY possible with the games they have left), it wouldn't surprise me at all to see them potentially sneak into the playoffs. It's definitely a long shot, but it can happen. The Aztecs have quietly been a solid program the last few seasons. They've finished 11-3 the last two years and it's time they start getting some respect from everyone. They are a damn good team who have the chance to make some history this season.
Mississippi State: Back when my Oregon Ducks were looking for a new head coach, it was rumored that Mississippi State's Dan Mullen wanted the job. A lot of Duck fans didn't really care for Mullen, but outside of TCU's Gary Patterson, he was my #1 choice for the job. Why? BECAUSE THE DUDE IS A GREAT COACH! Case in point? Look at what the Mississippi State Bulldogs just did to LSU yesterday. The last three years, the games between the Bulldogs and the Tigers have come down to one score games. Not this year. The Bulldogs absolutely dominated LSU as soon as the bell rang. LSU has a fantastic defense, but no one told the Bulldogs as they were eating as soon as the game started. Unfortunately things don't get any easier for these guys. Up next they have to travel to Georgia followed by a road game against Auburn. If Mississippi State goes into their bye week 5-0, it's time to start talking about these guys as a potential playoff team. How do you like that?
Vanderbilt: I have not been high on Vanderbilt or their head coach Derek Mason in recent years. Ever since these guys lost James Franklin to Penn State, I've been out on them. However, after a 3-0 start that includes a win over a ranked Kansas State team yesterday, it's time to start taking notice of what the Commodores are doing. Vanderbilt is 3-0 for the first time in as long as I can remember and they have a huge match-up against Alabama coming up this weekend. I don't think I have to tell you how huge a win over the Tide would be for this Vandy program. Will it happen? Doubtful. But if it does….that's huge.
USC: Has anyone in college football played a tougher schedule up to this point outside of USC? They kicked things off against an underrated Western Michigan team and handled business. Then they played a good Stanford team last week and kicked their ass. And yes, the game against Texas wasn't all apples and oranges for the Trojans, but in the end they did what they had to do and got the victory. That's 3 wins over 3 teams that I consider to be good-to-solid college football teams. Next week the Trojans have to go to Berkley and play a Cal team that is much better than anyone gave them credit for. I think USC goes in and puts an absolute shellacking on Cal this upcoming weekend. Don't say I didn't warn you.
Oklahoma State: The Cowboys don't just look like a playoff team to me, but Mason Rudolph looks like he could be the best quarterback in college football. With all eyes on guys like Josh Allen of Wyoming (who didn't look good against Oregon this past weekend), Sam Darnold of USC and Josh Rosen of UCLA….is it possible that Rudolph is the best out of all of them? All this guy does on a weekly basis is impress the ever-loving hell out of me and it continued this past weekend with an impressive showing over Pittsburgh. It wouldn't shock me one bit to see Oklahoma State potentially sneak into the playoffs and Mason Rudolph potentially play his way into a top 5 pick in the NFL Draft. Yes, I said it. Go ahead and mark it down. Tell @FreezingColdTakes on Twitter. I don't care. It's happening.
---
Most Disappointing Teams of the Week
Stanford: What the hell Stanford? Way to make the PAC-12 look ridiculous. Sure, San Diego State is a solid college football team, but YOU GUYS ARE STANFORD! You have one of the best coaches in college football. You've been one of the best teams in college football for almost a decade now, but it's time to hit the panic button in Palo Alto. Losing to San Diego State is embarrassing for a team that brought back 16 starters and needed a win in order to get the ugly taste of that USC game out of their mouth. But alas, it wasn't meant to be. What's wrong with this team exactly? Was losing guys like Christian McCaffery and Solomon Thomas to the NFL just too much of a loss for these guys to bounce back? I'm officially out on Stanford. It wouldn't shock me one bit to see the Cardinal lose 3-4 more games this season and finish 7-5 or even 6-6. YIIIIIIIIIIKES.
LSU: Two weeks into the season and LSU fans were ready to crown Ed Orgeron the savior of the program. After yesterday's game against the Mississippi State Bulldogs….something tells me those fans are having a change of opinion. This was just an ugly game for LSU all-around. After only allowing 10 total points in their first two games of the season, LSU just couldn't stop Mississippi State. The Bulldogs were relentless against LSU, putting up 37 points which doesn't happen very often to this team. LSU is typically known for their stout defense, but they couldn't stop the Bulldogs and just got eaten alive. The good news for LSU is the schedule is extremely favorable the next few weeks so they'll have time to get these chinks worked out of the armor. If they don't, they are in big big trouble.
Tennessee: Few things in life are worse than losing a football game on what is essentially a HAIL MARY. If there was any team in college football that was going to happen to though, it would have to be Tennessee, right? Volunteers fans are calling for the head of head coach Butch Jones after this one and for good reason. YOU HAD THIS ONE IN THE BAG AND YOU LET A TEAM THAT'S BEEN PATHETIC ON OFFENSE BEAT YOU WITH A HAIL MARY!!!! This was a disgusting game for the Volunteers and one that I'm sure they would quickly want to forget about. But let's not let them. YOU GOT BEAT BY A HAIL MARY!!!!!!!
South Carolina: Two weeks into the season and the South Carolina Gamecocks looked legit. A lot of college football fans were asking the same question. Is it possible that Will Muschamp has the Gamecocks as a potential playoff team after just only two seasons in Columbia? The answer to that is…..nope. After impressive wins over N.C. State and Missouri, the Cocks dropped the ball against a Kentucky team that hasn't looked very good this season. This was a very disappointing loss as I personally thought South Carolina had a chance to make some noise at the end of the year. I liked what I saw from them in their first two games and I know this might be a little bit of an overreaction, but I'm selling all my COCK STOCK after what I saw from them this weekend.
Kansas State: Every year there is a team in college football that gets respect for what they've done in the past even though they don't look that good on paper. This year that team was Kansas State. For some reason, the Wildcats were a top-25 ranked team even though they have literally played no one this year. The first team they played that has actual college football players on their roster and K-State couldn't show up. Bill Snyder's boys were only able to put up 7 points against Vandy and you don't have to be a rocket scientist to know that 7 points isn't going to win you many football games, especially in the BIG-12. I'm out on K-State guys and you should be as well. This was an U-G-L-Y loss.
Nebraska: I have to admit that I was a little confused this past week when the news came out that Nebraska had extended the contract of head coach Mike Riley. This contract extension was coming off a loss against the Oregon Ducks and the timing of it all just confused me. It's like Nebraska fans were calling for the head of Riley and in order to calm things down, the Nebraska big wigs gave Riley a huge vote of confidence by extending his contract. Well, they may want to think twice about bringing Riley back after what happened this past weekend. It's no secret that Nebraska fans love their college football. It's the ONLY thing to do in that state. There are no professional sports teams. There are no beaches. There are no giant Disney-theme parks. Nebraska is a state that has one thing going for it. Their college football team. These guys aren't going to be happy with an 1-2 start that includes a loss to Northern Illinois in Lincoln, Nebraska. Watch this situation closely.
UCLA: #FIREJIMMORA
---
Coach Effect for 2017
This is where we take a look at how well the college football coaches are doing this season. Dave Bartoo of CFBMatrix created a "coach effect" system that shows you how well/horrible a coach is doing so far in his tenure as head coach at that specific school. The "top coaches" are doing a way better job than they were supposed to be. The "bottom coaches" should probably start packing their bags. 
Top Coaches:
Mike McIntyre (Colorado)
Mike Leach (Washington State)
Derek Mason (Vanderbilt)
Paul Chryst (Wisconsin)
Dabo Swinney (Clemson)
Mark Stoops (Kentucky)
Dave Clawson (Wake Forest)
Bottom Coaches:
Brian Kelly (Notre Dame)
Bronco Mendenhall (Virginia)
Jimbo Fisher (Florida State)
Rich Rodriguez (Arizona)
Todd Graham (Arizona State)
Lovie Smith (Illinois)
Jim Mora (UCLA)
---
Locks of the Week:
Looking to make some money? These are the LOCKS OF THE WEEK for next week's games! These are outright picks, not spread picks. The spreads aren't available at press time.
*Home teams in caps
LAST WEEK'S RECORD: 7-1
OVERALL RECORD: 14-2
Alabama over VANDERBILT
Auburn over MISSOURI
MICHIGAN STATE over Notre Dame
Washington over COLORADO
USC over CAL
Oklahoma over BAYLOR
OKLAHOMA STATE over TCU
FLORIDA STATE over N.C. State
---
Race for the Heisman:
1. Baker Mayfield (QB, Oklahoma)
2. Mason Rudolph (QB, Oklahoma State)
3. Lamar Jackson (QB, Louisville)
4. Saquon Barkley (RB, Penn State)
5. Royce Freeman (RB, Oregon)
6. Nick Fitzgerald (QB, Mississippi State)
And that's it for week three! SEE YOU NEXT WEEK!!!!!