Week two is in the books. We have a lot of stuff to cover this weekend and with the start of the NFL season, it's officially BUSY SEASON here at THE USB!
Let's get right to the action……….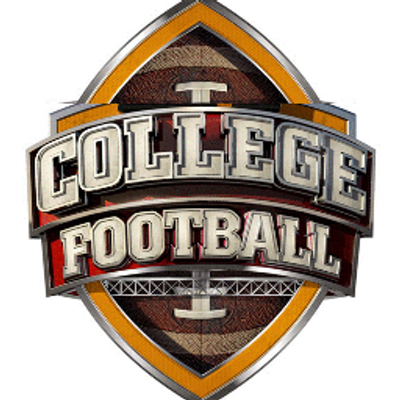 Most Impressive Teams of the Week
Clemson: The only thing Clemson and head coach Dabo Swinney do is win. After winning the National Championship last year and losing one of the school's best all-time players (QB Deshaun Watson), this year was supposed to be kind of a rebuilding year for Clemson. Well, no one told that to Dabo and his boys. Clemson once again has one of the best defenses in college football and that alone makes them potential playoff contenders in my eyes. Next week will be a huge test for Clemson as they travel to Louisville to face Heisman winner Lamar Jackson. Something tells me they'll be just fine.
Georgia: I didn't think the Georgia Bulldogs had the dogs to go into Notre Dame and get the job done, but I was wrong. The Bulldogs managed to squeeze out a one-point victory over the Fighting Irish in what turned out to be a fantastic game. Looking at Georgia's upcoming schedule, if they can manage to pull out a victory over Tennessee on September 30, there is a real good shot that the Georgia Bulldogs go undefeated into a potential SEC championship game against Alabama. Kirby Smart vs. Nick Saban for the SEC title? Something tells me people down South would be going absolute ape-shit over that storyline. Georgia is for real folks. Don't overlook these guys.
South Carolina: Missouri isn't a very good team, but this was a huge win for Will Muschamp and his boys. SC beat Mizzo 31-13 to move to 2-0 for the first time since 2012. Don't look now, but South Carolina may be a lot better than anyone thought. I had them going 7-5 this season, but there's a chance these guys sneak into the SEC title game this year. Yeah, I said it.
Oklahoma: I always admit when I'm wrong. And ladies and gentlemen, I was wrong on this year's Oklahoma Sooners. Once Bob Stoops abruptly retired right before the season started, I sold my Oklahoma stock faster than you could say "BOOMER SOONER". There was just no way first year head coach Lincoln Riley could handle the pressure of coaching the Sooners with little-to-no-preparation. Especially going head-to-head against one of the best coaches in the game of football in Urban Meyer in just week two of the season. I had Oklahoma going 9-3 this year and felt pretty comfortable with that prediction. Well, I was wrong. Baker Mayfield is an absolute stud and Lincoln Riley is one hell of a coach. What the Sooners did to the Buckeyes this past weekend was a thing of beauty. Baker Mayfield didn't only plant the Oklahoma flag in the middle of the Horseshoe, but the Sooners planted their PLAYOFF FLAG in the middle of college football's heart.
USC: The Trojans are the favorites in the PAC-12 for a reason. They are loaded with NFL players. They have an underrated head coach. And after boat-racing a team that a lot of people feel is one of the top 3 teams in the PAC-12, the only thing stopping the Trojans this season could be themselves. This was USC's biggest test in the conference everyone. Yes, they still have to travel to Washington State on September 29 in what could be a test for them, but USC just dominated one of the PAC-12's top teams and I'm petrified. Sam Darnold continues to absolutely impress on a monumental level. The guy went toe-to-toe with Stanford and dissected their defense finishing 21 of 26 for 316 yards and 4 touchdowns. The Cardinal never stood a chance and neither does the rest of college football as long as USC continues playing like this.
Washington State:  At the end of the third quarter of this game, Cougars fans were in a bad mood. Washington State was one of those teams that people picked to be a sneaky potential playoff team if everything fell into place correctly. Well, with Boise State leading 17-10 heading into the fourth quarter, Cougars fans were panicking and rightfully so. This looked like one of those games that Wazzu should win, but they won't because they're gonna "COUG IT". THIS ISN'T YOUR MOTHER AND FATHER'S WASHINGTON STATE FOOTBALL TEAM GUYS! OH NO! This is Mike Leach's team everyone and Leach's team doesn't give up! Wazzu went on to score 21 points in the fourth quarter to push the game into overtime. After THREE overtimes later, the Cougars were walking off their home-field with a huge non-conference win over Boise State. This was a big win for Leach and his boys. If you didn't think they were one of the top teams in the PAC-12, you had better change your line of thinking immediately. The Cougs are for real.
TCU: Last year the Horned Frogs played Arkansas in a close game that TCU ended up losing in second overtime by 3 points. Do you think that TCU sat around and thought about that loss for the last year? ABSOLUTELY! That's why the Horned Frogs came out and put a foot on Arkansas' head and proceeded to stomp the ever-loving shit out of them. Good for TCU though. The Horned Frogs returned 17 total starters this season on a team that I had as a dark horse to potentially win the BIG 12. After kicking the crap out of the Razorbacks, I'm feeling pretty good about that pick.
Duke: This might be the only time you ever see Duke listed here. I wasn't very high on the Blue Devils this year (I had them finishing 3-9 this season) and no one should have been after they went 4-8 last season. But maybe we should have learned our lesson? Perhaps I forgot that Duke's head coach David Cutcliffe is extremely underrated as a head coach? Either way, I was extremely impressed with what the Blue Devils did this past weekend to Northwestern. They mauled them. And you know what's next for Duke? Baylor comes into Durham and do I need to remind you guys that Baylor is a disappointing 0-2 so far this year? Duke is about to start out 3-0 before heading into a huge rivalry game against UNC. GO DUKE!
Most Disappointing Teams of the Week
Auburn: The SEC is no longer the scary conference it once was in college football. Case in point? The Auburn Tigers. Auburn was widely considered the second best team in the SEC. Likely the only SEC team that could potentially present some problems to Alabama down the road this season. Well, they just got their shit handed to them by the Clemson Tigers. Ya, I know Clemson only beat the Tigers by a touchdown, but that's besides the point. Clemson held Auburn in check offensively throughout the game. The offensive side of the ball is supposed to be Auburn's strength. They are returning 8 starters on offense and head coach Gus Malzahn is an "offensive genius". It sure didn't look that way yesterday.  
Arkansas: I had Arkansas as a 6-6 team this season, so I wasn't expecting much from the Razorbacks this year. And after watching TCU spank Arkansas on their own home field, I'm officially selling all of my stock. 7 points against TCU's defense is just downright disgusting. Last year, Arkansas eked out a victory over TCU by outscoring the Horned Frogs 41-38 on their home field. This year, Arkansas just didn't show up and they ended up getting rolled in what was definitely a disappointing game for the SEC as a whole. The conference is down everyone. How much more proof did you need?
Ohio State: What the hell happened Buckeyes? Are you telling me a first-year head coach went into Columbus and not only out-coached Urban Meyer, but potentially knocked the Buckeyes out of playoff contention this season? This was an embarrassing loss for Ohio State. Not only did Oklahoma smack them around in the second half, but it ended with Oklahoma QB Baker Mayfield planting the flag in the middle of the Horseshoe, which to me was basically Oklahoma's way of putting the Buckeyes out of their misery. The good news for Ohio State is, the schedule gets extremely easier in the next few weeks so there is definitely time to get this thing turned around. I'm just not sure the Buckeyes are able to compete with the big boys of college football this year.
Northwestern: Before this season, I had Northwestern as an 8-4 team and one of the potentially sneaky good teams in the BIG 12. NOT ANYMORE! The Wildcats traveled to Duke this weekend and got absolutely boat-raced in embarrassing fashion. I don't think Duke is very good this year, which is more cause for concern for Northwestern. Pat Fitzgerald was supposed to field a pretty good team this year, but they just got smacked around by Duke. I can't sell my Northwestern stock fast enough.
Oregon State: Year three is a big year for head coaches. The first two seasons are kind of considered "re-build years". You take that time to sort out what you have as a team, put your pieces in place, and start recruiting guys that fit your team. By year three, you should start seeing results of what you have built so far. Things don't look good for Gary Andersen and the Oregon State Beavers. At this point, the Beavers should have the identity of their head coach and if this is what we should expect from the Andersen-led Beavers, I'm officially worried about this team's future. The Beavs got absolutely boat-raced on their home-field against a Minnesota team that aren't "world beaters" by any definition. Now I know P.J. Fleck was upset about not being taken seriously as a candidate to become head coach of the Oregon Ducks (a job he reportedly wanted really bad), but did he really have to take it out on the Beavers? And at this point, are Beavers fans selling their Andersen stock yet? I would. At this point, Mark Helfrich would be an upgrade.
Baylor:  I'm not saying karma is a real thing, but what's happening to the Baylor Bears right now is pretty damn entertaining. We all know the story about how downright despicable Baylor has been as an "institution of higher learning" lately. There's no need to repeat that stuff here. What we will talk about is how fall the program has fallen off though. After firing Art Briles last season, Baylor went out and hired Temple's Matt Rhule in a move that a lot of people loved. Hell, Rhule even turned down a chance to become the head coach of the Oregon Ducks in order to go to Baylor. WELL, THAT WAS A GOOD MOVE YOU JACKASS! Rhule is now 0-2 as head coach of Baylor and now has losses to Liberty and the University of Texas-El Paso. If that's not karma coming to bite you in the ass, than I don't know what it is. Suck it Baylor.
Coach Effect for 2017
This is where we take a look at how well the college football coaches are doing this season. Dave Bartoo of CFBMatrix created a "coach effect" system that shows you how well/horrible a coach is doing so far in his tenure as head coach at that specific school. The "top coaches" are doing a way better job than they were supposed to be. The "bottom coaches" should probably start packing their bags. 
Top Coaches:
Mike McIntyre (Colorado)
Bill Snyder (Kansas State)
Mike Leach (Washington State)
Derek Mason (Vanderbilt)
Paul Chryst (Wisconsin)
Dabo Swinney (Clemson)
Mark Stoops (Kentucky)
Dave Clawson (Wake Forest)
Bottom Coaches:
Brian Kelly (Notre Dame)
Mark D'antonio (Michigan State)
Bronco Mendenhall (Virginia)
Charlie Strong (USF)
Jimbo Fisher (Florida State)
Rich Rodriguez (Arizona)
Todd Graham (Arizona State)
Lovie Smith (Illinois)
Jim Mora (UCLA)
Locks of the Week:
Looking to make some money? These are the LOCKS OF THE WEEK for next week's games! These are outright picks, not spread picks. The spreads aren't available at press time.
*Home teams in caps
LAST WEEK'S RECORD: 7-1
OVERALL RECORD: 7-1
ALABAMA over Colorado State
CALIFORNIA over Ole Miss
SOUTH CAROLINA over Kentucky
Wisconsin over BYU
USC over Texas
TEXAS TECH over Arizona State
WASHINGTON STATE over Oregon State
DUKE over Baylor
Race for the Heisman:
1. Baker Mayfield (QB, Oklahoma)
2. Josh Rosen (QB, UCLA)
3. Lamar Jackson (QB, Louisville)
4. Mason Rudolph (QB, Oklahoma State)
5. Saquon Barkley (RB, Penn State)
6. Sam Darnold (QB, USC)
And that's it for week two! SEE YOU NEXT WEEK!!!!!