Welcome back to the COLLEGE FOOTBALL ROUND-UP right here at THE USB! It's been awhile since we've seen each other, but college football season is officially 100% underway once again, which means we can all stop hating each other for our races and go back to hating each other for which teams we support instead.
If you are a new reader to the COLLEGE FOOTBALL ROUND-UP, it's a pretty simple formula. I go back and recap all the important stuff that happened in the wonderful world of college football. With over 110 teams playing every single week, things can get a bit confusing for the average fan. That's why this column is here.
So enough of the bullshit, let's get to the good stuff!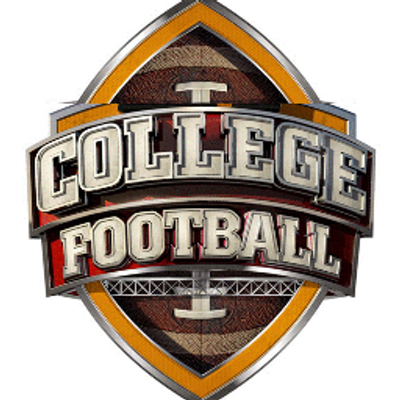 Most Impressive Teams of the Week
Alabama: Alabama vs. Florida State was easily the biggest game of the week in college football this weekend. It seemed like the whole entire world was rooting for FSU to take out Alabama, but it just wasn't meant to be. There's a reason Nick Saban is far and away the best head coach in college football. The guy is not only the best recruiter in the game, but he's also arguably the best in-game coach as well. Talk about a dangerous combination that makes the rest of the college football world uneasy. It's Alabama's world and we are just living in it guys. Enjoy the playoffs again because there's no one in college football who is beating Alabama in the regular season now.
LSU: What an impressive win for Ed Orgeron and company. BYU is no slouch and LSU just completely manhandled them from the get-go. Everyone knows that the SEC is no longer as strong a conference as it used to be. There's a real good chance that LSU steps up and becomes the second best team in the conference this year. After destroying a good BYU team 27-0, it wouldn't shock me at all.
Michigan: No one knew what to expect from the Michigan Wolverines this year. For a team that's returning only 5 starters total (with only ONE on defense), things really could have went a number of different ways. However, we all should have seen this coming. Jim Harbaugh has proven time and time again that you don't count him out no matter what. This young Michigan team absolutely beat up on the Florida Gators this weekend and it wasn't even close. I'm not sure what's more impressive? What the Wolverines were actually able to do to Florida this past weekend or the fact that everyone in college football has officially listed Michigan as a potential playoff team now after just one dominant victory. Let's just put those unis away for good…OK?
South Carolina: What a win for Will Muschamp and the Gamecocks. N.C. State is no slouch this year. There were some people who felt like the Wolfpack were a dark horse playoff team. Hell, I even saw one respected college football writer pick N.C. State to make the playoffs this year! Well, that's not happening now. Not after losing to South Carolina on a neutral field. Huge win for the Gamecocks though. South Carolina returns 10 starters on offense this year and they could be a surprise team in the SEC. They went 6-7 last year and took USF to the limit in the Birmingham Bowl and it looks like the momentum has carried over to this season. Watch out for the Cocks everyone. They're harder than we thought they'd be.
Maryland: Massive win for D.J. Durkin and the Maryland Terps over Texas this weekend. I had Maryland as a 5-7 team heading into this season and I'm already changing that prediction. This is a good team folks. Durkin has quietly positioned himself as one of the top upcoming coaches in the game and it wouldn't shock me at all to see them potentially flirt with 9-10 wins this year. Am I a little too high on Maryland following one victory over Texas? Maybe. But I'll take my chances.
Colorado: Last year was an anomaly for Colorado, right? After years of being the garbage pile of the PAC-12, the Buffaloes battled their way back to respectability last season. They went 10-4, made an appearance in the PAC-12 title game, and played Oklahoma State in the Alamo Bowl. Expectations were rising in Colorado for good reason. However, some people started to pump the brakes after defensive coordinator Jim Leavitt took a job with the Oregon Ducks this off-season. He was a big reason why the Buffalo had turns things around, so one would only assume that Colorado would take a step back with Leavitt leaving. Apparently, that's not the case though. Colorado opened up their season against a tough Colorado State team (a team that beat a PAC-12 team 58-27 the week prior) and absolutely mauled them. I have Colorado going 6-6 this year, but I think I missed on that one guys. Once again, they could potentially be competing for a spot in the PAC-12 championship. Maybe I should stop sleeping on these guys?
California: The Golden Bears were picked to be the worst team in the PAC-12. A lot of experts had them pegged as a potential 3-4 win team. Well, first year head coach Justin Wilcox just took his boys down to North Carolina and came away with his first victory as a head coach. Not only that, but it came in impressive fashion as well. Cal traveled to North Carolina and beat a Tar Heels team that went 8-5 last year and was picked to do big things again this season. Do you think that matters to the Golden Bears? Not at all. These guys were supposed to be the bottom feeders of the PAC-12. After beating North Carolina in Chapel Hill, I think it's safe to say that that's definitely not the case.
Most Disappointing Teams of the Week
Florida State: Can you really be one of the most disappointing teams of the week when you lose to a team like Alabama? Yes. Yes, you can. Florida State is a playoff team in the eyes of many (myself included). A lot of us thought that FSU would be able to bring the fight to Alabama and make it a close game. Hell, I apparently even picked FSU to win the game when I was making my pre-season picks a few weeks ago! So for the Seminoles to show up and get absolutely destroyed by Bama, that's not a good sign of things to come. FSU should be able to match Bama talent-for-talent. If they can't do it, the rest of us are screwed.
Oregon State: This was supposed to be the year that Gary Andersen took the Beavers back to a bowl game. Two games into the season though and some Beavers fans are already calling for the head of Andersen. In week one, the Beavs got blown away by Colorado State. Yes, the same Colorado State team that just got whooped by Colorado, a team that a lot of people feel is a middle-of-the-road PAC-12 team this year. That one definitely hurts even more this weekend. However, it's still not as bad as ALMOST LOSING TO PORTLAND STATE AT HOME! What the hell OSU? The Beavers should be tremendously more talented than the PSU Vikings, but for some reason the game was exceptionally close and Oregon State actually would have lost had PSU had a kicker that was worth a shit. It's officially panic time in Corvallis. Looking at the schedule, the Beavs don't have another "FOR SURE WIN" anywhere. Is time running out for Gary Andersen????
Florida: Opening up against Michigan is never going to be easy as long as Jim Harbaugh is the head coach of the Wolverines. So props to Florida for scheduling the game instead of doing what every other SEC team does and schedules a cupcake. However, this game was a bad sign of things to come for the Gators. Michigan was a very young team and the Gators had the advantage when it came to experience on-the-field. Did that matter when the two teams finally locked up and played this weekend? No. It didn't. Michigan absolutely mauled the Gators and embarrassed them to the point where I'm off the bandwagon. The Gators returned nine starters on offense. NINE! Michigan had one starter returning on defense and Florida's magical offense could only put up 17 points. It's officially panic time in Gainesville. Jim McElwain's stock is dropping fast.
Texas: Texas Longhorns fans were ready to appoint new head coach Tom Herman as governor of the state after he took the Texas Longhorns coaching job a few months back. The hype train started rolling and it never stopped. Well folks, it's already starting to run out of gas and it hasn't even gone a mile. Things weren't supposed to start like this for Herman and company. Maryland isn't supposed to be on the same level as the Longhorns, yet the Terps opened up a can of whoop ass on the 'Horns and never looked back. Texas fans are already worrying about their future under Tom Herman. Seriously. You can't make this stuff up. They will definitely be alright, but as of right now…..it sure is fun to watch them panic after swearing up and down that Herman was THE man to lead them to the promised land.
Coach Effect for 2017
This is where we take a look at how well the college football coaches are doing this season. Dave Bartoo of CFBMatrix created a "coach effect" system that shows you how well/horrible a coach is doing so far in his tenure as head coach at that specific school. The "top coaches" are doing a way better job than they were supposed to be. The "bottom coaches" should probably start packing their bags. 
Top Coaches:
Mike McIntyre (Colorado)
Bill Snyder (Kansas State)
Mike Leach (Washington State)
Bret Bielema (Arkansas)
Derek Mason (Vanderbilt)
Steve Addazio (Boston College)
Paul Chryst (Wisconsin)
Dabo Swinney (Clemson)
Mark Stoops (Kentucky)
Dave Clawson (Wake Forest)
Bottom Coaches:
Jim Mora (UCLA)
Brian Kelly (Notre Dame)
Mark D'antonio (Michigan State)
Bronco Mendenhall (Virginia)
Charlie Strong (USF)
Jimbo Fisher (Florida State)
Kirby Smart (Georgia)
Rich Rodriguez (Arizona)
Todd Graham (Arizona State)
Lovie Smith (Illinois)
Locks of the Week:
Looking to make some money? These are the LOCKS OF THE WEEK for next week's games! These are outright picks, not spread picks. The spreads aren't available at press time.
*Home teams in caps
CLEMSON over Auburn
South Carolina over MISSOURI
PENN STATE over Pittsburgh
MICHIGAN over Cincinnati
Minnesota over OREGON STATE
Iowa over IOWA STATE
BOSTON COLLEGE over Wake Forest
Indiana over VIRGINIA
Race for the Heisman:
1. Saquon Barkley (RB, Penn State)
2. Lamar Jackson (QB, Louisville)
3. Baker Mayfield (QB, Oklahoma)
4. Mason Rudolph (QB, Oklahoma State)
5. Derrius Guice (RB, LSU)
And that's it for week one! SEE YOU NEXT WEEK!!!!!