The USB's 2017 College Football Preview is ALMOST DONE, but we have two of the biggest conferences in college football left before we wrap things up. Up next….a conference that has a few contenders for a spot in the College Football Playoffs this year. THE BIG 10!
Michigan State was awful last year, but was that the new normal for the Spartans or just a down year? I'm going with the latter.
Nebraska, Minnesota, and Northwestern should all be good this year, but playoff worthy? I'm not so sure about that.
Michigan should always be considered a threat to make the playoffs due to Jim Harbaugh alone, but the Wolverines are a very young team this year. How far can they go?
Penn State is back. At least, we think they are. This should be a big season for the Nittany Lions.
Wisconsin surprised some people last year and I think they'll surprise even more people this season.
And Ohio State is Ohio State and they have Urban Meyer which always makes them a dangerous threat.
So who's finishing where?
LEZZZZZZZZZZZ DO DIS!!!!!!
14. Illinois Fighting Illini
Last Year's Record: 3-9
Last Year's Bowl Game: None
Head Coach: Lovie Smith (3-9 all-time)
Top Returning Players: Christian Dilauro (OL), Mike Dudek (WR), Tre Watson (LB), Kendrick Foster (RB), Malik Turner (WR), Nick Allegretti (OL), Gabe Megginson (OL), Jamal Milan (DL), Jake Hansen (LB), Jaylen Dunlap (CB), Patrick Nelson (S), Stanley Green (S)
Top Incoming Players: Del'Shawn Phillips (LB), Ricky Smalling (WR), Larry Boyd (OL), Owen Carney (DL), Carmoni Green (WR), Olalere Oladipo (DL), Vederian Love (OL), Kendall Smith (WR), Mike Epstein (RB), Ra'Von Bonner (RB), Louis Dorsey (TE), Cameron Thomas (QB)
Toughest Games This Season: Western Kentucky (September 9), @ USF (September 15), Wisconsin (October 28), @ Ohio State (November 18), Northwestern (November 25)
Predicted Record: 2-10 (1-8)
---
13. Rutgers Scarlet Knights
Last Year's Record: 2-10
Last Year's Bowl Game: None
Head Coach: Chris Ash (2-10 all-time)
Top Returning Players: Tariq Cole (OL), Blessaun Austin (CB), Saquan Hampton (S), Janarion Grant (WR), Dorian Miller (OL), Kemoko Turay (DL), Kyle Bolin (QB), Robert Martin (RB), Jawuan Harris (WR), Dorian Miller (OL), Sebastian Joseph (DL), Darnell Davis (DL), Trevor Morris (LB), Deonte Roberts (LB), Tyreek Maddox-Williams (LB), Isaiah Wharton (CB), Ryan Anderson (P), Gavin Haggerty (K)
Top Incoming Players: Micah Clark (OL), Tyshon Fogg (LB), Bo Melton (WR), Johnathan Lewis (QB), Eddie Lewis (WR), Olakunle Fatukasi (LB), Owen Bowles (OL), Samuel Vretman (OL), Jamaal Beaty (OL), Mike Tverdov (DL), Brendan Bordner (DL), Tim Barrow (WR)
Toughest Games This Season: Washington (September 1), Ohio State (September 30), @ Michigan (October 28), @ Penn State (November 11)
Predicted Record: 3-9 (1-8)
---
12. Purdue Boilermakers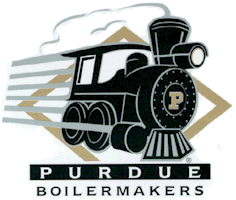 Last Year's Record: 3-9
Last Year's Bowl Game: None
Head Coach: Jeff Brohm (0-0 at Purdue, 30-10 all-time)
Top Returning Players: Joe Schopper (P), Markus Bailey (LB), Da'Wan Hunte (CB), David Blough (QB), Markell Jones (RB), Cole Herdman (TE), Kirk Barron (OL), Matt McCann (OL), J.D. Dellinger (K), Gelen Robinson (DL), Eddy Wilson (DL), T.J. McCollum (LB), Ja'Whaun Bentley (LB), Tim Cason (CB), Navon Mosley (S)
Top Incoming Players: T.J. Jallow (DB),, Nick Sipe (QB), Dedrick Mackey (DB), Tyler Hamilton (WR), Issac Zico (WR), Griffin Alstott (QB)
Toughest Games This Season: Louisville (September 2), Ohio (September 8), Michigan (September 23), @ Wisconsin (October 14), @ Northwestern (November 11)
Predicted Record: 3-9 (2-7)
---
11. Maryland Terrapins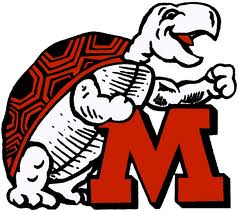 Last Year's Record: 6-7
Last Year's Bowl Game: Quick Lane vs. Boston College (Lost 30-36)
Head Coach: D.J. Durkin (6-7 at Maryland, 7-7 all-time)
Top Returning Players: D.J. Moore (WR), Jesse Aniebonam (DL), Shane Cockerille (LB), Jermaine Carter (LB), Ty Johnson (RB), Derrick Hayward (TE), Brendan Moore (OL), Terrance Davis (OL), Damian Prince (OL), Adam Greene (K), Kingsley Opara (DL), J.C. Jackson (CB), Darnell Savage (S), Josh Woods (S), Wade Lees (P)
Top Incoming Players: Anthony McFarland (RB), Deon Jones (DB), Marcus Minor (OL), Markquese Bell (DB), Cam Spence (DL), Jordan McNair (OL), Tahj Capeheart (WR), Kasim Hill (QB), Breyon Gaddy (DL), Ayinde Eley (LB), Javon Leake (RB), Alex Woods (DB), Johnny Jordan (OL), Brandon Gaddy (DL), Tayon Fleet-Davis (RB), Sean Nelson (WR), Jalen Browder (WR), Fofie Bazzie (DB), Nick Underwood (LB), Tyran Hunt (DL), Bryce Brand (LB), Carlos Carriere (WR), Andrew Park (TE), Jayden Comma (WR)
Toughest Games This Season: @ Texas (September 2), @ Ohio State (October 7), Northwestern (October 14), @ Wisconsin (October 21), Michigan (November 11), Penn State (November 25)
Predicted Record: 5-7 (3-6)
---
TIE – 10. Iowa Hawkeyes
Last Year's Record: 8-5
Last Year's Bowl Game: Outback vs. Florida (Lost 3-30)
Head Coach: Kirk Ferentz (135-92 all-time)
Top Returning Players: Sean Welsh (OL), Josey Jewell (LB), Akrum Wadley (RB), Ike Boettger (OL), Nathan Bazata (DL), Ben Niemann (LB), James Daniels (OL), Bo Bower (LB), Matt Vanderberg (WR), Boone Myers (OL), Keith Duncan (K), Parker Hesse (DL), Matt Nelson (DL), Miles Taylor (S), Jake Gervase (S)
Top Incoming Players: A.J. Epenesa (DL), Kyshaun Bryan (RB), Mark Kallenberger (OL), Djimon Colbert (DB), Ivory Kelly-Martin (RB), Peyton Mansell (QB), Levi Duwa (DL), Jacob Coons (TE)
Toughest Games This Season: Wyoming (September 2), Penn State (September 23), @ Northwestern (October 21), Ohio State (November 4), @ Wisconsin (November 11)
Predicted Record: 6-6 (3-6)
---
TIE – 10. Indiana Hoosiers
Last Year's Record: 6-7
Last Year's Bowl Game: Foster Farms vs. Utah (Lost 24-26)
Head Coach: Tom Allen (0-1 all-time)
Top Returning Players: Simmie Cobbs (WR), Tegray Scales (LB), Rashard Fant (CB), Jonathan Crawford (S), Nick Westbrook (WR), Greg Gooch (DL), Griffin Oakes (K), Wes Martin (OL), Coy Cronk (OL), Nate Hoff (DL), Richard Lagow (QB), Ian Thomas (TE), Brandon Knight (OL), Jacob Robinson (DL), Marcelino Ball (LBB), Andre Brown (CB), Tony Fields (S), Haydon Whitehead (P)
Top Incoming Players: Juwan Burgess (DB), De'Morreal Burnam (LB), Bryant Fitzgerald (DB), LeShaun Minor (DL), Britt Beery (DL), Caleb Jones (OL), Morgan Ellison (RB), Thomas Allen (LB)
Toughest Games This Season: Ohio State (August 31), @ Penn State (September 30), Michigan (October 14), Wisconsin (November 4)
Predicted Record: 6-6 (3-6)
---
8. Michigan State Spartans
Last Year's Record: 3-9
Last Year's Bowl Game: None
Head Coach: Mark Dantonio (90-42 at Michigan State, 108-59 all-time)
Top Returning Players: L.J. Scott (RB), Raequan Williams (DL), Jake Hartbarger (P), Darrell Stewart (WR), Brian Allen (OL), Tyler Higby (OL), Chris Frey (LB), Andrew Dowell (LB), Justin Layne (CB)
Top Incoming Players: Kevin Jarvis (OL), Matt Dotson (TE), Antjuan Simmons (LB), Hunter Rison (WR), Rocky Lombardi (QB), Cody White (WR), Jordan Reid (OL), Connor Heyward (WR), Weston Bridges (RB), Matt Carrick (OL), Jacub Panasiuk (DL), Jack Camper (TE), Darien Tipps-Clemons (LB), Lashawn Paulino-Bell (DL), C.J. Hayes (WR)
Toughest Games This Season: Western Michigan (September 9), @ Michigan (October 7), @ Northwestern (October 28), Penn State (November 4), @ Ohio State (November 11)
Predicted Record: 7-5 (4-5)
---
7. Nebraska Cornhuskers
Last Year's Record: 9-4
Last Year's Bowl Game: Music City vs. Tennessee (Lost 24-38)
Head Coach: Mike Riley (15-11 at Nebraska, 108-91 all-time)
Top Returning Players: De'Mornay Pierson-El (WR), Nick Gates (OL), Chris Jones (CB), Tanner Lee (QB), Aaron Williams (S), Drew Brown (K), Stanley Morgan (WR), Tanner Farmer (OL), David Knevel (OL), Freedom Akinmoladun (DL), Mick Stoltenberg (DL), Dedrick Young (LB), Joshua Kalu (S), Caleb Lightbourn (P)
Top Incoming Players: Tyjon Lindsey (WR), Tristan Gebbia (QB), Avery Roberts (LB), Keyshawn Johnson (WR), Jaevon McQuitty (WR), Guy Thomas (DL), Elijah Blades (DB), Matt Sichterman (OL), Damion Daniels (DL), Deiontae Watts (DL), Deontre Thomas (DL), Brenden Jaimes (OL), Kurt Rafdal (TE), Austin Allen (TE), Broc Bando (OL), Andrew Ward (LB), Willie Hampton (LB), Jaylin Bradley (RB), Ben Miles (RB)
Toughest Games This Season: Arkansas State (September 2), @ Oregon (September 9), Wisconsin (October 7), Ohio State (October 14), Northwestern (November 4), @ Penn State (November 18)
Predicted Record: 7-5 (5-4)
---
6. Minnesota Golden Gophers
Last Year's Record: 9-4
Last Year's Bowl Game: Holiday vs. Washington State (Won 17-12)
Head Coach: P.J. Fleck (0-0 at Minnesota, 30-22 all-time)
Top Returning Players: Steven Richardson (DL), Emmit Carpenter (K), Rodney Smith (RB), Ryan Santoso (P), Rashad Still (WR), Jonathan Celestin (LB), Tyler Johnson (WR), Nate Wozniak (TE), Vincent Calhoun (OL), Jared Weyler (OL), Garrison Wright (OL), Cody Poock (LB), Duke McGhee (S), Antoine Winfield (S)
Top Incoming Players: Blaise Anderson (OL), Mohamed Ibrahim (RB), Demetrius Douglas (DB), Ken Handy-Holly (DB), Adam Beck (DB), Grant Ryerse (K), John Michael Schmitz (OL), Tanner Morgan (QB), Royal Silver (DT), Nate Umlor (TE), Dominik London (RB)
Toughest Games This Season: @ Michigan (November 4), @ Northwestern (November 18), Wisconsin (November 25)
Predicted Record: 7-5 (5-4)
---
5. Northwestern Wildcats
Last Year's Record: 7-6
Last Year's Bowl Game: Pinstripe vs. Pittsburgh (Won 31-24)
Head Coach: Pat Fitzgerald (77-62 all-time)
Top Returning Players: Justin Jackson (RB), Godwin Igwebuike (S), Jalen Brown (WR), Tommy Doles (OL), Montre Hartage (CB), Keith Watkins (CB), Clayton Thorson (QB), Flynn Nagel (WR), Garrett Dickerson (RB), Brad North (OL), J.B. Butler (OL), Blake Hance (OL), Xavier Washington (DL), Tyler Lancaster (DL), Jordan Thompson (DL), Nate Hall (LB), Kyle Quiero (S), Hunter Niswander (P)
Top Incoming Players: Trevor Kent (DL), Earnest Brown (DL), Sam Miller (DL), Blake Gallagher (LB), Trey Pugh (TE), Ethan Wiederkehr (DL), J.R. Pace (WR), Cameron Ruiz (DB), Sam Gerak (OL), Peter McIntyre (LB), Rashawn Slater (OL), Berkeley Holman (WR), Andrew Marty (QB), Jace James (WR)
Toughest Games This Season: @ Wisconsin (September 30), Penn State (October 7)
Predicted Record: 8-4 (5-4)
---
4. Michigan Wolverines
Last Year's Record: 10-3
Last Year's Bowl Game: Orange vs. Florida State (Lost 32-33)
Head Coach: Jim Harbaugh (20-6 at Michigan, 49-27 all-time)
Top Returning Players: Mason Cole (OL), Maurice Hurst (DL), Rashan Gary (DL), Mike McCray (LB), Ben Bredeson (OL), Wilton Speight (QB), Tyrone Wheatley (TE), Ian Bunting (TE)
Top Incoming Players: Donovan Peoples-Jones (WR), Dylan McCaffery (QB), Cesar Ruiz (OL), Drew Singleton (LB), Nico Collins (WR), Aubrey Johnson (DL), Tarik Black (WR), Luiji Vilain (DL), Jordan Anthony (LB), Ambry Thomas (DB), Chuck Filiaga (OL), Josh Ross (LB), Corey Malone-Hatcher (DL), Donovan Jeter (DL), Jaylen Kelly-Powell (DB), Brad Hawkins (WR), Ja'Raymond Hall (OL), James Hudson (DL), Deron Irving-Bey (DL), Oliver Martin (WR), O'Maury Samuels (RB), Phillip Paea (OL), J'Marick Woods (DB), Joel Honigford (OL), Ben Mason (LB), Kwity Paye (DL), Kurt Taylor (RB), Andrew Stueber (OL)
Toughest Games This Season: Florida (September 2), @ Pennn State (October 21), @ Wisconsin (November 18), Ohio State (November 25)
Predicted Record: 9-3 (7-2)
---
3. Penn State Nittany Lions
Last Year's Record: 11-3
Last Year's Bowl Game: Rose vs. USC (Lost 49-52)
Head Coach: James Franklin (25-15 at Penn State, 49-30 all-time)
Top Returning Players: Saquon Barkley (RB), Juwan Johnson (WR), Mike Gesicki (TE), Marcus Allen (S), Trace McSorley (QB), Brendan Mahon (OL), Jason Cabinda (LB), Tyler Davis (K), DaeSean Hamilton (WR), Andrew Nelson (OL), Curtis Cothran (DL), Ryan Bates (OL), Saeed Blacknall (WR), Connor McGovern (OL), Parker Cothren (DL), Manny Bowen (LB), Grant Haley (CB), Blake Gillikin (P)
Top Incoming Players: Lamont Woods (DB), Yetur Gross-Matos (DL), Fred Hansard (DL), Sean Clifford (QB), C.J. Thorpe (OL), Brelin Faison-Walden (LB), Ellis Brooks (LB), Jonathan Sutherland (DB), Corey Bolds (DL), K.J. Hamler (WR), Michael Miranda (OL), Donovan Johnson (DB), Damion Barber (DL), Cameron Sullivan-Brown (WR), Tariq Castro-Fields (DB), Robbie Martin (OL), D.J. Brown (DB), Mac Hippenhammer (WR_, Brailyn Franklin (LB), Des Holmes (OL), Journey Brown (RB)
Toughest Games This Season: Pittsburgh (September 9), @ Northwestern (October 7), Michigan (October 21), @ Ohio State (October 28)
Predicted Record: 10-2 (7-2)
---
2. Wisconsin Badgers
Last Year's Record: 11-3
Last Year's Bowl Game: Cotton vs. Western Michigan (Won 24-16)
Head Coach: Paul Chryst (21-6 at Wisconsin, 40-25 all-time)
Top Returning Players: Beau Benzschawel (OL), Jack Cichy (LB), Jazz Peavy (WR), Troy Fumagalli (TE), Michael Deiter (OL), Conor Sheehy (DL), T.J. Edwards (LB), D'Cota Dixon (CB), Chris James (RB), Derrick TIndal (CB), Alex Hornibrook (QB), Austen Ramesh (RB), Jon Dietzen (OL), Jacob Maxwell (OL), Alec James (DL), Chikwe Obasih (DL), Anthony Lotti (P), Rafael Gaglianone (K)
Top Incoming Players: Kayden Lucas (OL), Andrew Van Ginkel (LB), Danny Davis (WR), Tyler Beach (OL), Jake Ferguson (TE), Jack Coan (QB), Izayah Green-May (LB), Logan Bruss (OL), Scott Nelson (DB), Jonathan Taylor (RB), Madison Cone (DB), Aaron Vopal (DL), Alex Fenton (OL), Cade Green (WR)
Toughest Games This Season: @ BYU (September 16), Northwestern (September 30), Michigan (November 18)
Predicted Record: 11-2 (9-0)
---
1. Ohio State Buckeyes
Last Year's Record: 11-2
Last Year's Bowl Game: Fiesta vs. Clemson (Lost 0-31)
Head Coach: Urban Meyer (61-6 at Ohio State, 165-29 all-time)
Top Returning Players: J.T. Barrett (QB), Billy Price (OL), Jamarco Jones (OL), Tyquan Lewis (DL), Jerome Baker (LB), Denzel Ward (CB), Mike Weber (RB), Nick Bosa (DL), Sam Hubbard (DL), Chris Worley (LB), Damon Webb (S), Parris Campbell (WR), Marcus Baugh (TE), Michael Hill (DL), Jalyn Holmes (DL), Michael Jordan (OL), Isaiah Prince (OL), Dre'Mont Jones (DL)
Top Incoming Players: Jeffrey Okudah (DB), Josh Myers (OL), Wyatt Davis (OL), Baron Browning (LB), Shaun Wade (DB), Trevon Grimes (DB), Chase Young (DL), Kendall Sheffield (DB), Tate Martell (QB), J.K. Dobbins (RB), Isaiah Pryor (DB), Haskell Garrett (DL), Amir Riep (DB), Marcus Williamson (DB), Brendon White (DB), Jaylen Harris (WR), Jerron Cage (DL), Pete Werner (LB), Thayer Munford (OL), Blake Haubeil (K)
Toughest Games This Season: Oklahoma (September 9), Penn State (October 28), @ Michigan (November 25)
Predicted Record: 13-0 (9-0)