Here we go ladies and gents. My favorite college football conference.
Last year was a down year for my beloved Oregon Ducks, but the arrow is once again pointing up with new head coach Willie Taggart at the helm. Taggart has built up a great staff so far and they are killing it on the recruiting trail at the moment. The big question now is, can the guy win football games at Oregon? I think he will, but the Ducks are still a few more great recruiting classes away from becoming a PAC-12 power house again.
But what about the other teams?
Oregon State looks like a bowl team to me.
I expect Colorado and Utah to take a step back, but how far exactly?
Stanford is Stanford and Washington State will be good as long as they don't "coug it" at some point in the season.
USC and Washington though are legit playoff contenders in college football. The Trojans are a fully stacked team with a top NFL prospect at QB and Washington is loaded with an easy schedule. It wouldn't surprise me to see both these teams potentially end up in the playoffs.
But I'm getting ahead of myself!
HERE'S HOW I THINK THE PAC-12 WILL PLAY OUT THIS SEASON………
12. Arizona Wildcats
Last Year's Record: 3-9
Last Year's Bowl Game: None
Head Coach: Rich Rodriguez (36-29 at Arizona, 111-77 all-time)
Top Returning Players: Jacob Alsadek (OL), Brandon Dawkins (QB), Nick Wilson (RB), Shun Brown (WR), Nathan Eldridge (OL), Gerhard de Beer (OL), Layth Friekh (LT), Justin Belknap (DL), Parker Zellers (DL), DeAndre' Miller (LB), Dane Cruikshank (CB), Jace Whittaker (CB), Demetrius Flannigan-Fowles (S), Isaiah Hayes (S), Josh Pollack (K)
Top Incoming Players: Nathan Tilford (RB), Rhedi Short (DB), Jalen Harris (DL), Tony Fields (LB), Joshua Brown (LB), Kurtis Brown (DL), Scott Young (DB), Bryce Wolma (TE), Bryce Gilbert (TE), Kylan Wilborn (LB), Colin Schooler (LB), Brian Casteel (WR), Drew Dixon (WR), Anthony Pandy (LB), Rhett Rodriguez (QB)
Toughest Games This Season: Houston (September 9), @ Colorado (October 7), UCLA (October 14), Washington State (October 28), @ USC (November 4), @ Oregon (November 18)
Predicted Record: 2-10 (0-9)
---
11. California Golden Bears
Last Year's Record: 5-7
Last Year's Bowl Game: None
Head Coach: Justin Wilcox (0-0 all-time)
Top Returning Players: Matt Anderson (K), Demetris Robertson (WR), James Looney (DL), Cameron Saffle (DL), Raymond Davison (LB), Dylan Klumph (P), Tre Watson (RB), Melquise Stovall (WR), Ray Hudson (TE), Addison Ooms (OL), Dwayne Wallace (OL), Tony Mekari (DL), Devante Downs (LB), Darius Allensworth (CB), Marloshawn Franklin (CB), Luke Rubenzer (S)
Top Incoming Players: Taariq Johnson (WR), Chase Garbers (QB), Elijah Hicks (DB), Biaggio Ali-Walsh (RB), Jeremiah Hawkins (WR), Gabe Cherry (DL), Poutasi Poutasi (OL), Michael Saffell (OL), Ben Moos (TE)
Toughest Games This Season: @ North Carolina (September 2), USC (September 23), @ Oregon (September 30), @ Washington (October 7), Washington State (October 13), @ Stanford (November 18)
Predicted Record: 3-9 (1-8)
---
10. Arizona State Sun Devils
Last Year's Record: 5-7
Last Year's Bowl Game: None
Head Coach: Todd Graham (39-26 at Arizona State, 88-55 all-time)
Top Returning Players: N'Keal Harry (WR), Koron Crump (LB), JoJo Wicker (DL), D.J. Calhoun (LB), Kalen Ballage (RB), Sam Jones (OL), Tashon Smallwood (DL), Manny Wilkins (QB), Demario Richard (RB), A.J. McCollum (OL), Quinn Bailey (OL), J'Marcus Rhodes (LB), Marcus Ball (S)
Top Incoming Players: Blake Barnett (QB), Tyler Johnson (DL), Ryan Kelley (QB), Eno Benjamin (RB), Alex Perry (DB), Kaelib Jarrell (DB), Dougladson Subtyl (DL), Ty Thomas (DB), Trelon Smith (RB), Kyle Soelle (TE), Corey Stephens (OL)
Toughest Games This Season: San Diego State (September 9), Oregon (September 23), @ Stanford (September 30), Washington (October 14), USC (October 28)
Predicted Record: 4-8 (2-7)
---
9. Oregon State Beavers
Last Year's Record: 4-8
Last Year's Bowl Game: None
Head Coach: Gary Andersen (6-18 at Oregon State, 51-49 all-time)
Top Returning Players: Gus Lavaka (OL), Ryan Nall (RB), Bright Ugwoegbu (LB), Xavier Crawford (CB), Nick Porebski (P), Jordan Villamin (WR), Hunter Jarmon (WR), Blake Brandel (LT), Baker Pritchard (DL), Kalani Vakameilalao (DE), Andrejz Hughes-Murray (LB), Manase Hungalu (LB), Brandon Arnold (S)
Top Incoming Players: Craig Evans (DL), Isaiah Hodgins (WR), Jake Luton (QB), Kolby Taylor (WR), TraJon Cotton (DB), Justin Sattelmaier (OL), David Morris (DB), Quantino Allen (WR), Aaron Short (WR), Calvin Tyler (RB), Aidan Willard (QB), Thomas Tyner (RB)
Toughest Games This Season: @ Colorado State (August 26), Minnesota (September 9), @ Washington State (September 16), Washington (September 30), @ USC (October 7), Stanford (October 26), @ Oregon (November 25)
Predicted Record: 6-6 (3-6)
---
8. Colorado Buffaloes
Last Year's Record: 10-4
Last Year's Bowl Game: Alamo vs. Oklahoma State (Lost 8-38)
Head Coach: Mike MacIntyre (20-31 at Colorado, 36-52 all-time)
Top Returning Players: Jeromy Irwin (OL), Phillip Lindsay (RB), Shay Fields (WR), Isaiah Oliver (DB), Bryce Bobo (WR), Gerrad Kough (OL), Tim Lynott (OL), Afolabi Laguda (DB), Devin Ross (WR), Jay MacIntyre (WR), Aaron Haigler (OL), James Stefanou (K), Rick Gamboa (LB), Ryan Moeller (S), Alex Kinney (P)
Top Incoming Players: Jacob Moretti (OL), K.D. Nixon (WR), Laviska Shenault (WR), Javier Edwards (DL), Tyler Lytle (WB), Jaylon Jackson (WR), Jonathan Van Diest (LB), Terrance Lang (DL), Jaboc Callier (DL), Grant Polley (OL), Maurice Bell (WR), Casey Roddick (OL), Jared Poplawski (TE), Dante Wigley (DB), Dante Sparaco (DL), Shamar Hamilton (DL), Alex Fontenot (RB), Nate Landman (LB), Chase Newman (LB)
Toughest Games This Season: Colorado State (September 1), Washington (September 30), @ Washington State (October 21), USC (November 11)
Predicted Record: 6-6 (3-6)
---
7. Utah Utes
Last Year's Record: 9-4
Last Year's Bowl Game: Foster Farms vs. Indiana (Won 26-24)
Head Coach: Kyle Whittingham (104-50 all-time)
Top Returning Players: Kylie Fitts (DL), Lowell Lotuleilei (DL), Chase Hansen (DB), Mitch Wishnowsky (P), Filipo Mokofisi (DL), Kavika Luafatasaga (LB), Troy Williams (QB), Demari Simpkins (WR), Raelon Singleton (WR), Salesi Uhatafe (OL), Sunia Tauteoli (LB)
Top Incoming Players: Darren Carrington (WR), Jordan Agasiva (OL), Jaylon Johnson (DB), Tareke Lewis (DB), Corrion Ballard (DB), Marquise Blair (DB), Bryan Thompson (WR), Jon Penisini (DL), Jason Shelley (QB), Michael Richardson (OL), Tyquez Hampton (WR), Aliki Vimahi (DL), T.J. Green (RB)
Toughest Games This Season: @ BYU (September 9), Stanford (October 7), @ Oregon (October 28), Washington State (November 11), @ Washington (November 18)
Predicted Record: 6-6 (4-5)
---
6. UCLA Bruins

Last Year's Record: 4-8
Last Year's Bowl Game: None
Head Coach: Jim Mora (41-24 all-time)
Top Returning Players: Scott Quessenberry (OL), Darren Andrews (WR), Kenny Young (LB), Jaleel Wadood (DB), Kenny Lacy (OL), Adarius Pickett (DB), J.J. Molson (K), Josh Rosen (QB), Jordan Lasley (WR), Austin Roberts (TE), Jacob Tuloti-Mariner (DL), Soso Jamabo (RB), Eldridge Massington (WR), Najee Toran (OL), Andre James (OL), Matt Dickerson (DL)
Top Incoming Players: Darnay Holmes (DB), Jaelan Phillips (DL), Greg Rogers (DL), Jimmy Jaggers (TE), Martin Andrus (DL), Elijah Gates (DB), Kanan Ray (OL), Rahyme Johnson (LB), Stephan Zabie' OL), Moses Robinson-Carr (TE), Igbinoghodua Isibor (DL), Jax Wacaser (OL), Austin Burton (QB)
Toughest Games This Season: Texas A&M (September 3), @ Stanford (September 23), Oregon (October 21), @ Washington (October 28), @ USC (November 18)
Predicted Record: 7-5 (4-5)
---
5. Oregon Ducks
Last Year's Record: 4-8
Last Year's Bowl Game: None
Head Coach: Willie Taggart (0-0 at Oregon, 40-45 all-time)
Top Returning Players: Royce Freeman (RB), Tyrell Crosby (OL), Troy Dye (LB), Aidan Schneider (K), Jake Hanson (OL), Calvin Throckmorton (OL), Justin Hollins (DL), Arrion Springs (CB), Justin Herbert (QB), Charles Nelson (WR), Shane Lemieux (OL), Jalen Jelks (DL), Kaulana Apelu (LB), Khalil Oliver (S)
Top Incoming Players: Scott Pagano (DL), Thomas Graham (DB), Deommodore Lenoir (DB), Jaylon Redd (WR), Bruce Judson (DB), Braxton Burmeister (QB), Isaac Slade-Matautia (LB), George Moore (OL), Sampson Niu (LB), Popo Aumavae (OL), C.J. Verdell (RB), Alex Forsyth (OL), Cyrus Habibi-Likio (RB), Jordan Scott (DL), Daewood Davis (WR), Demetri Burch (RB), Darrian Felix (RB), Adam Stack (P)
Toughest Games This Season: Nebraska (September 9), @ Wyoming (September 16), Washington State (October 7), @ Stanford (October 14), @ Washington (November 4)
Predicted Record: 9-3 (6-3)
---
4. Stanford Cardinal
Last Year's Record: 10-3
Last Year's Bowl Game: Sun Bowl vs. North Carolina (Won 25-23)
Head Coach: David Shaw (64-17 all-time)
Top Returning Players: Dalton Schultz (TE), Quenton Meeks (CB), Justin Reid (S), Nate Herbig (OL), Harrison Phillips (DL), Alijah Holder (CB), Jake Bailey (P), Bryce Love (RB), Kevin Palma (LB), Bobby Okereke (LB), David Bright (OL), Keller Chryst (QB), Trenton Irwin (WR), J.J. Arcega-Whiteside (WR), Jesse Burkett (OL), Brandon Fanaika (OL), Peter Kalambayi (DL), Mike Tyler (LB)
Top Incoming Players: Foster Sarell (OL), Davis Mills (QB), Walker Little (OL), Colby Parkinson (TE), Osiris St. Brown (WR), Sione Lund (RB), Ryan Johnson (DL), Paulson Adebo (DB), Dalyn Wade-Perry (DL), Levani Damuni (LB), Connor Wedington (RB), Tucker Fisk (TE), Stuart Head (DB), Drew Dalman (OL)
Toughest Games This Season: @ USC (September 9), @ San Diego State (September 16), Oregon (October 14), @ Washington State (November 4), Washington (November 10)
Predicted Record: 10-2 (7-2)
---
3. Washington State Cougars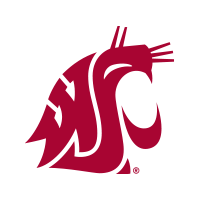 Last Year's Record: 8-5
Last Year's Bowl Game: Holiday vs. Minnesota (Lost 12-17)
Head Coach: Mike Leach (29-34 at Washington State, 113-77 all-time)
Top Returning Players: Cody O'Connell (OL), Hercules Mata'afa (DL), Cole Madison (OL), Andre Dillard (OL), Peyton Pelluer (LB), Luke Falk (QB), Tavares Martin (WR), James Williams (RB), Daniel Ekuale (DL), Isaac Dotson (LB), Darrien Molton (CB), Robert Lewis (WR), Dylan Hanser (LB), Marcellus Pippins (CB), Jalen Thompson (S), Robert Taylor (S)
Top Incoming Players: Connor Neville (QB), Robert Valencia (OL), Jamire Calvin (WR), Josh Talbott (DB), Preston Hendry (DL), Anthony White (WR), Fa'avae Fa'avae (LB), Easop Winston (WR)
Toughest Games This Season: Boise State (September 9), USC (September 29), @ Oregon (October 7), Stanford (November 4), @ Washington (November 25)
Predicted Record: 10-2 (7-2)
---
2. USC Trojans
Last Year's Record: 10-3
Last Year's Bowl Game: Rose vs. Penn State (Won 54-49)
Head Coach: Clay Helton (16-7 all-time)
Top Returning Players: Sam Darnold (QB), Deontay Burnett (WR), Cameron Smith (LB), Iman Marshall (CB), Ronald Jones (RB), Daniel Imatorbhebhe (TE), Rasheem Green (DL), Porter Gustin (LB), Chris Hawkins (DB), Marvell Tell (S), Toa Lobendahn (OL), Uchenna Nwosu (LB), Nico Falah (OL), Viane Talamaivao (OL), Matthew Boermeester (K), Ajene Harris (CB), Chris Tilbey (P)
Top Incoming Players: Joseph Lewis (WR), Stephen Carr (RB), Jay Tufele (DL), Austin Jackson (OL), Greg Johnson (RB), Bubba Bolden (DB), Alijah Vera-Tucker (OL), Marlon Tuipulotu (DL), Levi Jones (LB), Isaiah Pola-Mao (DB), Josh Falo (TE), Hunter Echols (LB), Brett Neilon (OL), Jack Sears (QB), Andrew Vorhees (OL), Jalen McKenzie (OL), Randal Grimes (WR), Erik Kormmenhoek (TE), Taylor Katoa (QB), Jacob Lichtenstein (DL), Je'Quari Godfrey (DB), Juliano Falaniko (LB)
Toughest Games This Season: Stanford (September 9), Texas (September 16), @ Washington State (September 29)
Predicted Record: 11-2 (8-1)
---
1. Washington Huskies
Last Year's Record: 12-2
Last Year's Bowl Game: Peach vs. Alabama (Lost 7-24)
Head Coach: Chris Petersen (27-14 at Washington, 119-26 all-time)
Top Returning Players: Myles Gaskin (RB), Dante Pettis (WR), Trey Adams (OL), Vita Vea (DL), Keishawn Bierria (LB), Azeem Victor (LB), Jake Browning (QB), Coleman Shelton (OL), Greg Gaines (DL), Taylor Rapp (S), Drew Sample (TE), Chico McClatcher (WR), Kaleb McGary (OL), Jojo McIntosh (S), Tristan Vizcaino (P)
Top Incoming Players: Salvon Ahmed (RB), Terrell Bynum (WR), Hunter Bryant (TE), Henry Bainvalu (OL), Brandon McKinney (DB), Elijah Molden (DB), Keith Taylor (DB), Ariel Ngata (LB), Cade Otton (TE), Ty Jones (WR), Jake Haener (QB), Ali Gaye (DL), Alex Cook (WR), Jaxson Kirkland (OL), Jordan Lolohea (LB)
Toughest Games This Season: Oregon (November 4), @ Stanford (November 10), Washington State (November 25)
Predicted Record: 13-0 (9-0)