THE USB's 2017 College Football Preview rolls along with a look at the AMERICAN ATHLETIC CONFERENCE!
This is the first conference that features a team that could potentially be a playoff contender. While it's always a long-shot for a team that's not in a Power 5 conference to make the playoffs, there is a team in the AAC that has a stacked team and plays a pretty easy schedule. If it happens, I think Charlie Strong should send a huge "Thank you" note to Willie Taggart…..
But we are getting ahead of ourselves, aren't' we?
We need to start with the bad teams before we even sniff the good teams.
So like my old friend Billy Madison once said……
ON WITH THE CHLOROPHYLL!…….
12. Tulane Green Wave
Last Year's Record: 4-8
Last Year's Bowl Game: None
Head Coach: Willie Fritz (4-8 at Tulane, 21-15 all-time)
Top Returning Players: Parry Nickerson (CB), John Leglue (OL), Dontrell Hilliard (RB), Ade Aruna (DL), Jarrod Franklin (S), Terren Encalade (WR), Junior Diaz (OL), Zachary Block (P), Jonathan Banks (QB), Darnell Mooney (WR), Charles Jones (TE), Raul Diaz (OL), Leeward Brown (OL), Luke Jackson (DL), Sean Wilson (DL), Zachery Harris (LB), Donnie Lewis (CB), Roderic Teamer (S)
Top Incoming Players: Khalil McClain (QB), Will Wallace (TE)
Toughest Games This Season: @ Navy (September 9), @ Oklahoma (September 16), Army West Point (September 23), USF (October 21), @ Memphis (October 27), Houston (November 18)
Predicted Record: 1-11 (0-8)
---
11. East Carolina Pirates
Last Year's Record: 3-9
Last Year's Bowl Game: None
Head Coach: Scottie Montgomery (3-9 all-time)
Top Returning Players: Jimmy Williams (WR), Brandon Smith (OL), Yiannis Bowden (LB), Jordan Williams (LB), Quay Johnson (WR), Stephen Baggett (TE), Garrett McGhin (OL), Messiah Rice (OL), Demage Bailey (DL), Colby Gore (CB), Corey Seargent (CB), Travon Simmons (S)
Top Incoming Players: Davondre Robinson (CB), Leroy Henley (WR), Trace Christian (RB), Kingsley Ifedi (QB)
Toughest Games This Season: @ West Virginia (September 9), Virginia Tech (September 16), USF (September 30), BYU (October 21), @ Houston (October 28), @ Memphis (November 25)
Predicted Record: 3-9 (2-6)
---
10. Connecticut Huskies
Last Year's Record: 3-9
Last Year's Bowl Game: None
Head Coach: Randy Edsall (70-63 at UConn, 92-97 all-time)
Top Returning Players: Junior Joseph (LB), Jamar Summers (CB), Folorunso Fatukasi (DL), Luke Carrezola (DL), Vontae Diggs (LB), Arkeel Newsome (RB), Matt Peart (OL), Bryant Shirreffs (QB), Hergy Mayala (WR), Alec Bloom (TE), Ryan Crozier (OL), Trey Rutherford (OL), Cole Ormsby (DL), Anthony Watkins (S)
Top Incoming Players: Jordan McAfee (QB), Marvin Washington (QB)
Toughest Games This Season: USF (September 9), Memphis (October 6), Missouri (October 28), Boston College (November 18)
Predicted Record: 3-9 (2-6)
---
9. Cincinnati Bearcats
Last Year's Record: 4-8
Last Year's Bowl Game: None
Head Coach: Luke Fickell (0-0 at Cincinnati, 6-7 all-time)
Top Returning Players: Devin Gray (WR), Cortez Broughton (DL), Kevin Mouhon (LB), Korey Cunningham (OL), Andrew Gantz (K), Ryan Stout (OL), Marquise Copeland (DL), Tyrell Gilbert (CB), Hayden Moore (QB), Kahlil Lewis (WR), Kimoni Fitz (DL), Grant Coleman (CB), Alex Thomas (CB), Carter Jacobs (S)
Top Incoming Players: Michael Warren (RB), R.J. Potts (LB), Jarell White (RB), Kyle Bolden (LB), Ben Hutch (DL), Jaelen Greene (RB), Cole Smith (K/P), Desmond Ridder (QB), Wilson Huber (TE)
Toughest Games This Season: @ Michigan (September 9), @ USF (October 28)
Predicted Record: 6-6 (3-5)
---
8. Temple Owls
Last Year's Record: 10-4
Last Year's Bowl Game: Military vs. Wake Forest (Lost 26-34)
Head Coach: Geoff Collins (0-0 all-time)
Top Returning Players: Sean Chandler (S), Ryquell Armstead (RB), Ventell Bryant (WR), Delvon Randall (CB), Keith Kirkwood (WR), Michael Dogbe (DL), Jared Folks (LB), Adonis Jennings (WR), Adrian Sullivan (OL), Jovahn Fair (OL), Leon Johnson (OL), Artrel Foster (CB), Alex Starzyk (P), Austin Jones (K)
Top Incoming Players: Todd Centeio (QB), Emil Moody (TE)
Toughest Games This Season: @ Notre Dame (September 2), @ USF (September 21), Houston (September 30), @ Army West Point (October 21)
Predicted Record: 6-6 (4-4)
---
7. SMU Mustangs
Last Year's Record: 5-7
Last Year's Bowl Game: None
Head Coach: Chad Morris (7-17 all-time)
Top Returning Players: Braeden West (RB), Courtland Sutton (WR), Justin Lawler (DL), Evan Brown (OL), Jordan Wyatt (CB), James Proche (WR), Rafe Peavey (QB), Kyran Mitchell (LB), Trey Quinn (WR), Jerry Saena (OL), Braylon Hyder (OL), Chad Pursley (OL), Josh Williams (K), Anthony Rhone (LB), Rodney Clemons (S), Jamie Sackville (P)
Top Incoming Players: D.J. Gillins (QB), Matthew Huhn (OL), Austin Upshaw (QB)
Toughest Games This Season: @ TCU (September 16), Arkansas State (September 23), @ Houston (October 7), @ Memphis (November 18)
Predicted Record: 7-5 (4-4)
---
TIE – 6. UCF Knights
Last Year's Record: 6-7
Last Year's Bowl Game: Cure vs. Arkansas State (Lost 13-31)
Head Coach: Scott Frost (6-7 all-time)
Top Returning Players: Aaron Evans (OL), Tony Guerad (DL), Shaquem Griffin (LB), Matthew Wright (K), Tre'Quan Smith (WR), Jordan Akins (TE), Jamiyus Pittman (DL), McKenzie Milton (QB), Cam Stewart (WR), Jordan Johnson (OL), Tyler Hudanick (OL), Wyatt Miller (OL), Trysten Hill (DL)
Top Incoming Players: Cordarrian Richardson (RB), Emmanuel Greene (WR), Bentavious Thompson (RB), Marlon Williams (WR), Sterling Jones (LB), Gabriel Luyanda (LB), Jeremiah Zio (DL), Otis Anderson (RB), Darriel Mack (QB)
Toughest Games This Season: Memphis (September 9), Georgia Tech (September 16), @ Maryland (September 23), @ Navy (October 21), USF (November 24)
Predicted Record: 7-5 (5-3)
---
TIE – 6. Tulsa Golden Hurricane
Last Year's Record: 10-3
Last Year's Bowl Game: Miami Beach vs. Central Michigan (Won 55-10)
Head Coach: Philip Montgomery (16-10 all-time)
Top Returning Players: D'Angelo Brewer (RB), Chandler Miller (OL), Tyler Bowling (OL), Evan Plagg (OL), Jeremy Smith (DL), Jesse Brubaker (DL), Justin Hobbs (WR), Willie Wright (OL), Craig Suits (LB), Jordan Mitchell (S), Redford Jones (K), Keenen Johnson (WR), Kerwin Thomas (CB), Reggie Robinson (CB)
Top Incoming Players: Sam Crawford (WR), Seth Boomer (QB)
Toughest Games This Season: @ Oklahoma State (September 2), @ Toledo (September 16), Navy (September 30), Houston (October 14), Memphis (November 3), @ USF (November 16)
Predicted Record: 7-5 (5-3)
---
4. Navy Midshipmen
Last Year's Record: 9-5
Last Year's Bowl Game: Armed Forces vs. Louisiana Tech (Lost 45-48)
Head Coach: Ken Niumatalolo (77-42 all-time)
Top Returning Players: Evan Martin (OL), Micah Thomas (LB), Alohi Gilman (S), D.J. Palamore (LB), Chris High (WR), Andrew Wood (OL), Tyler Carmona (WR), Jarvis Polu (DL), Hudson Sullivan (LB), Jarid Ryan (CB), Elijah Merchant (CB), Sean Williams (S)
Top Incoming Players: Navy's recruits aren't listed until later this summer due to U.S. Military restrictions
Toughest Games This Season: @ Memphis (October 14), @ Notre Dame (November 18), @ Houston (November 24), Army West Point (December 9)
Predicted Record: 8-4 (5-3)
---
3. Houston Cougars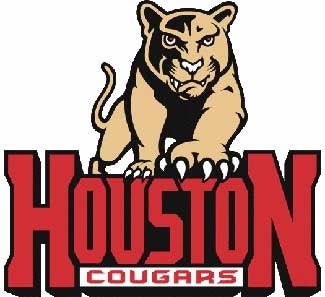 Last Year's Record: 9-4
Last Year's Bowl Game: Las Vegas vs. San Diego State (Lost 10-34)
Head Coach: Major Applewhite (0-1 all-time)
Top Returning Players: Linell Bonner (WR), Ed Oliver (DL), Mason Denley (OL), Matthew Adams (LB), Garrett Davis (S), Kyle Allen (QB), Josh Jones (OL), Khalil Williams (S), Steven Dunbar (WR), Nick Thurman (DL), Dane Roy (P), Duke Catalon (RB), Will Noble (OL), Marcus Oliver (OL), Na'Ty Rodgers (OL), Reggie Chevis (DL), D'Juan Hines (LB), Jeremy Winchester (CB)
Top Incoming Players: Bryan Jones (DL), Jeremy Singleton (WR), Amaud Willis-Dalton (LB), Derek Parish (LB), Alexander Duke (DL), Bryson Smith (QB), Parker Eichenberger (TE)
Toughest Games This Season: @ Arizona (Septemeber 9), Texas Tech (September 23), Memphis (October 19), @ USF (November 4), Navy (November 24)
Predicted Record: 9-3 (5-3)
---
2. Memphis Tigers
Last Year's Record: 8-5
Last Year's Bowl Game: Boca Raton vs. Western Kentucky (Lost 31-51)
Head Coach: Mike Norvell (8-5 all-time)
Top Returning Players: Anthony Miller (WR), Genard Avery (LB), Spencer Smith (P), Riley Ferguson (QB), Doroland Dorceus (RB), Jonathan Cook (S), Phil Mayhue (WR), Drew Kyser (OL), Gabe Kuhn (OL), Curtis Akins (LB), Jackson Dillon (LB), Austin Hall (S), Tony Pollard (WR), Dustin Woodard (OL), Trevon Tate (OL), Ernest Suttles (DL), Jonathan Wilson (DL)
Top Incoming Players: Obinna Eze (OL), Nick Robinson (WR), Marcus Green (CB), Tito Windham (DB), Terrell Carter (DB), Quindon Lewis (DB), J.J. Russell (LB)
Toughest Games This Season: UCLA (September 16), Navy (October 14), @ Houston (October 19)
Predicted Record: 9-3 (6-2)
---
1. USF Bulls
Last Year's Record: 11-2
Last Year's Bowl Game: Birmingham vs. South Carolina (Won 46-39)
Head Coach: Charlie Strong (0-0 at USF, 53-37 all-time)
Top Returning Players: Quinton Flowers (QB), Mitchell Wilcox (TE), Deadrin Senat (DL), Auggie Sanchez (LB), Deatrick Nichols (CB), Jeremi Hall (OL), Jonathan Hernandez (P), D'Ernest Johnson (RB), Bruce Hector (DL), Cameron Ruff (OL), Emilio Nadelman (K), Tyre McCants (WR), Marquez Valdes-Scantling (WR), Marcus Norman (OL), Mike Love (DL), Kirk Livingstone (DL), Khalid McGee (LB), Ronnie Hoggins (CB), Tajee Fullwood (S)
Top Incoming Players: Kevaughn Dingle (WR), Jeff Farrar (DB), Jean Marcellus (OL), Naytron Culpepper (DB), Nick Roberts (DB), Jabreel Stepehens (DL), Frederick Lloyd (TE)
Toughest Games This Season: Houston (November 4), @ UCF (November 24)
Predicted Record: 11-1 (7-1)